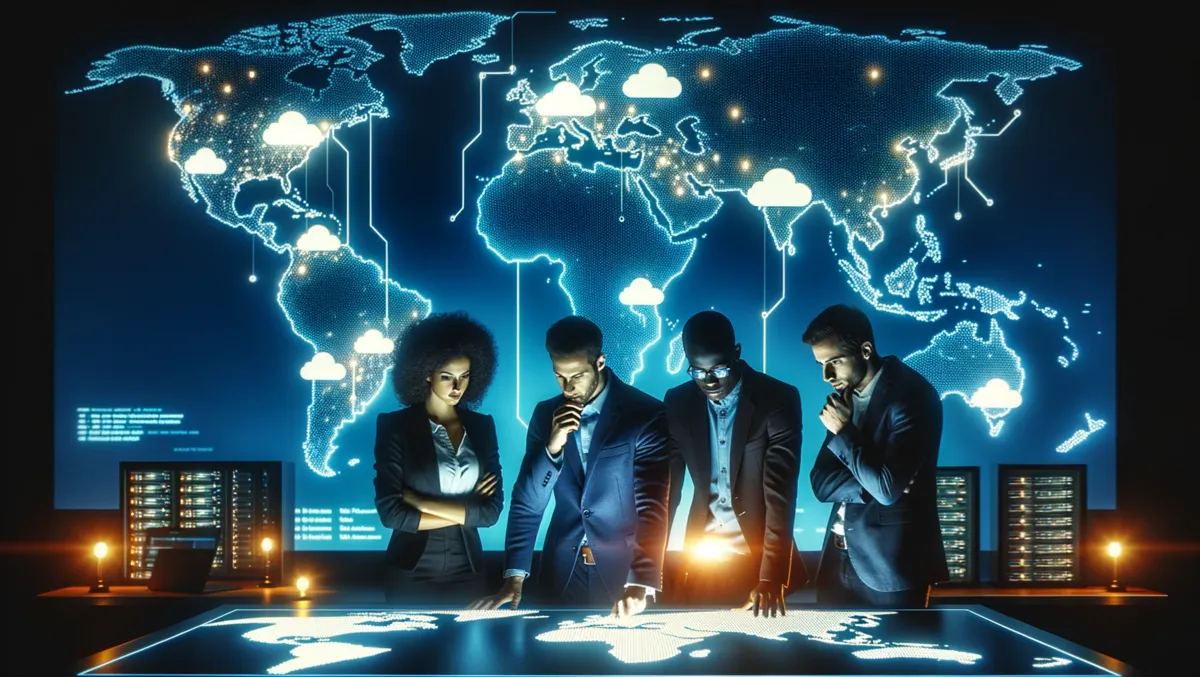 Cubbit partners with Exclusive Networks for Europe's first geo-distributed cloud
Tue, 31st Oct 2023
By Sean Mitchell, Publisher
Cubbit and Exclusive Networks have announced a distribution agreement to pioneer data security with Europe's first geo-distributed cloud. This partnership with the cybersecurity specialist distributor will result in an innovative, hyper-resilient, and secure cloud solution at a global scale.
The innovative approach by Cubbit, a deep tech startup, offers geo-distributed cloud storage services that ensure data is securely stored across numerous geographical locations within a single country. This method addresses specific data sovereignty concerns of nations, enabling businesses to comply with all necessary regulations while assuring hyper-resiliency, security, and control over their data.
These joint efforts will deliver the Cubbit DS3 solution on Exclusive Networks' on-demand X-OD platform. This channel for all cybersecurity and infrastructure products and services empowers channel partners to buy, manage, distribute technology, and formulate their subscription-based service wrappers to match custom customer demand. Serving over 170 countries, Exclusive Networks will assist Cubbit in reaching its revenue growth objectives. Cubbit will also establish new offices in Germany, France, and the UK, expanding its user base.
Paul Eccleston, Senior Vice President EMEA at Exclusive Networks, stresses the importance of this partnership, stating that data is the vital component of any modern organisation. He said, 'Cubbit's resilience provides an additional layer of cybersecurity. By maintaining a minimum of three copies of data per country, Cubbit ensures robust data protection with increased flexibility in data recovery.'
Richard Czech, Cubbit's Chief Revenue Officer, expressed pride at the partnership with Exclusive Networks, stating that the union encapsulates a shared vision to revolutionise the data storage and data management landscape, offering partners, MSPs, and resellers higher margins. Czech reiterates Cubbit's dedication to pushing cloud storage capabilities to new heights.
Alessandro Cillario, Co-CEO and Co-founder of Cubbit, explains the solution's capabilities to several enterprise-level challenges, including unexpected costs from major cloud storage providers, security concerns, GDPR compliance, and data sovereignty.
Since the launch of the 'Next Generation Cloud Pioneers' programme in April 2022, Cubbit now serves over 170 companies, enterprises, and institutions, including Aeroporto Marconi di Bologna, Amadori, Bonfiglioli, CNP Vita (Unicredit Group), Granarolo, Marcheno Municipality, and SCM Group. Cubbit continues to expand its workforce and global footprint, evolving its technology to become a facilitator of multi-cloud and edge solutions.