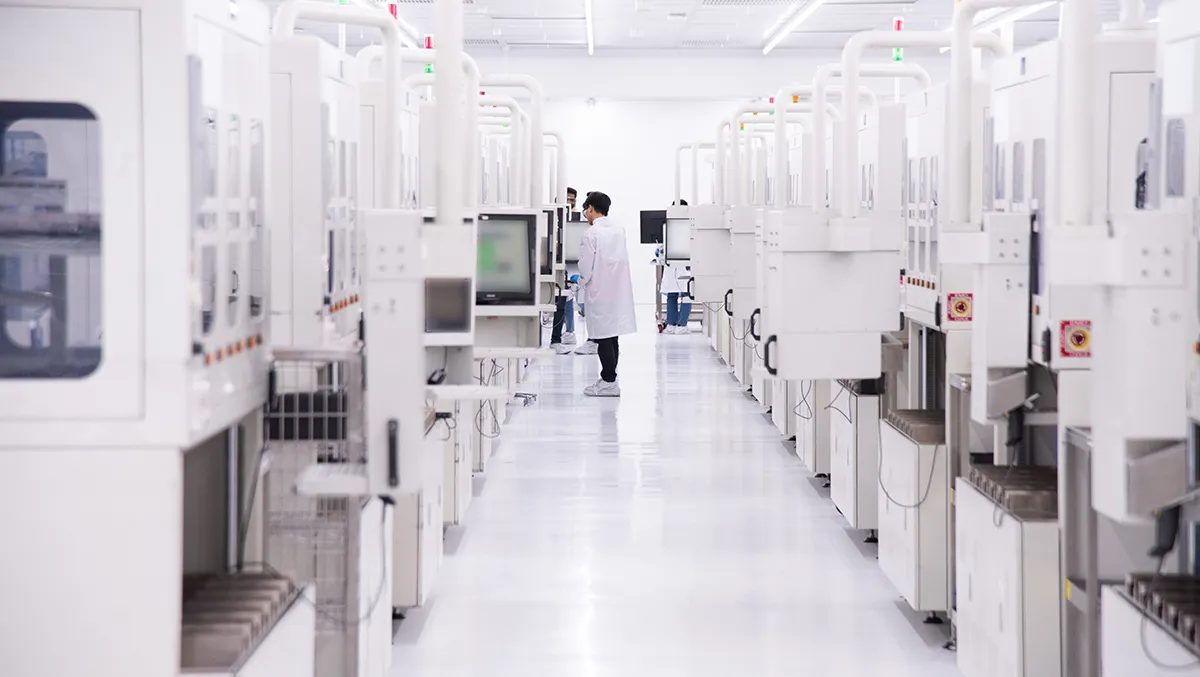 Intel's IDM 2.0: A New Era in Global Manufacturing
Intel is embarking on a significant shift in its manufacturing strategy, known as IDM 2.0, as it aims to remain the leading developer of process technology and a major manufacturer of semiconductors. The transformation was announced during a historic gathering in Malaysia, where Intel has a significant presence.
AK Chong stated, "This is a historic moment for us here in Malaysia. You are here at a very exciting time in Intel's history as we are in the midst of our most significant shift from being a traditional integrated device manufacturer to what we are calling IDM 2.0."
IDM 2.0 consists of three main components:
Internal Foundry Network: Intel will continue to build the majority of its products in its factories.
Third-Party Foundry Capacity: Intel will digitally expand its use of third-party foundry capacity to optimise product roadmaps.
Offering Manufacturing to External Customers: Intel aims to be the second-largest global external boundary by the end of the decade.
Chong emphasised the global expansion, saying, "To realise the IDM 2.0 vision, we are making investments to strengthen our global manufacturing network to further scale our manufacturing capacity and increase our supply chain resilience." This includes expansions in the US, Europe, and Malaysia.
In Malaysia, Intel is building two new facilities and expanding its assembly test capacity. Chong proudly pointed out the construction, inviting guests to "take a look out of the window and you will see the buildings are taking shape."
Intel's aggressive goal is to deliver five nodes in four years, with products already in high volume and monitoring. Chong highlighted the collaboration between teams, stating, "Our teams here collaborate closely with each other and other Intel organisations globally to innovate and execute towards this goal."
Intel's history in Malaysia spans over 51 years, and the company has played a significant role in the country's semiconductor industry. Chong reflected on the journey, saying, "Now Malaysia is the world's sixth-largest exporter of semiconductor, and Intel contributes to an average of 20% of Malaysia's total exports annually."
Intel's commitment to Malaysia includes a $7 billion investment over a decade, bringing the total to $14 billion by 2032. The company also focuses on cultivating local STEM talent and minimising its environmental impact.
Chong concluded with a heartfelt acknowledgment of Intel's employees, saying, "Our employees are truly the heart of this place, they are a big part of why I love my job. I have been at Intel for 32 years and I enjoy every bit of it, advancing Moore's laws together with this great team."
Intel's transformation through IDM 2.0 represents a bold new direction for the company, with a focus on innovation, collaboration, and global expansion. The commitment to Malaysia and the broader international community underscores Intel's vision for the future of semiconductor manufacturing.