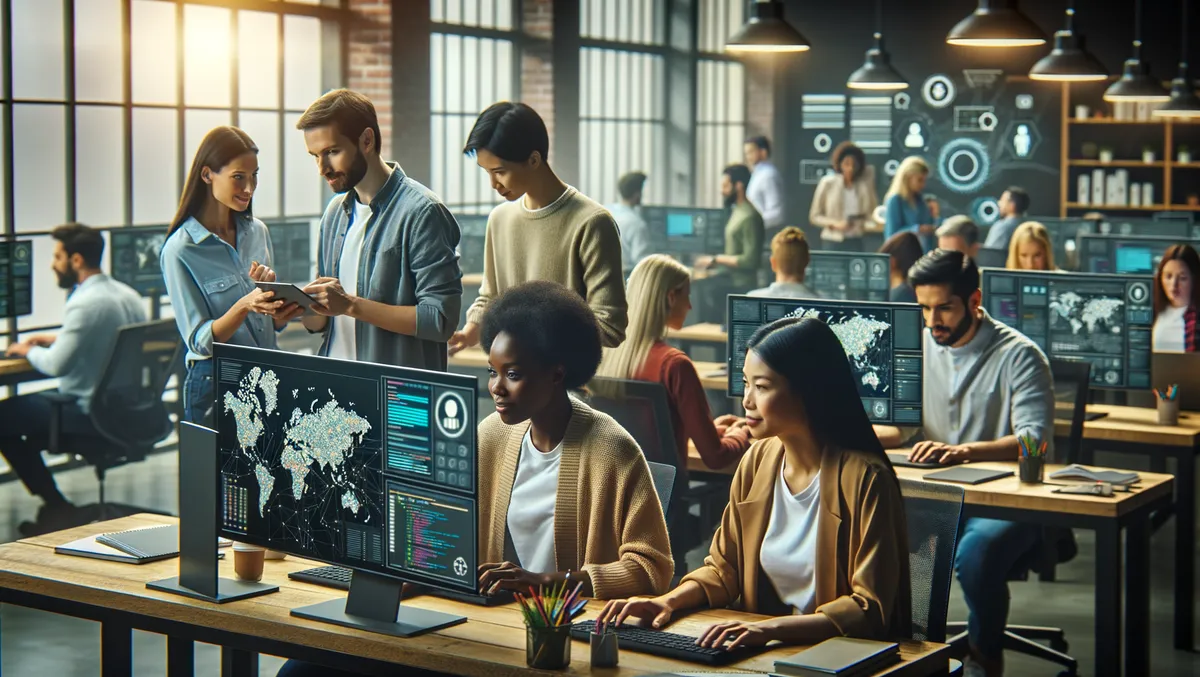 Messaging tech pioneer Known rebrands as Kudosity in strategic shift
Known Pty Limited, previously trading as Burst SMS and Conversr and a pioneer in the messaging technology industry, has announced its rebrand to Kudosity in a strategic move to streamline its business structure and enhance their market offerings. Having successfully transitioned from a start-up to scale-up, Kudosity, now in its 20th year at the vanguard of innovation, is accelerating its momentum towards growth through the unification of its product suite and corporate structure.
As a messaging technology powerhouse, Kudosity champions business-humanisation through conversation, giving businesses the tools to build significant relationships with their customers via seamless messaging experiences. Its diverse capabilities encompass global messaging and connectivity access along with Software-as-a-Service (SaaS) messaging platforms equipped with advanced contact and campaign management. Furthermore, its limitless automation features facilitate businesses to communicate at a large scale, whilst maintaining a personal touch.
In a challenging climate where businesses strive to improve customer engagement, Kudosity is driven by the mission to empower companies to create personalised, interactive, and scalable messaging experiences. Given that around 23 billion SMSs are sent globally each day, Kudosity believes that a strategic shift towards personalised messaging is crucial to stand out in the crowded market space.
Alex Macpherson, Chief Executive Officer and Co-founder of Kudosity, views the rebranding as a pivotal step in the company's evolution. He said, "Kudosity is incredibly proud of the significant growth we've achieved. Our rebranding marks an important milestone in our journey, consolidating our diverse range of microbrands under one unified company brand: Kudosity. This strategic move will let us leverage the full potential of our messaging tools and provide a more seamless and frictionless customer experience moving forward."
Having been around since 2010, Kudosity has continued to demonstrate an impressive Year-on-Year (YoY) revenue growth averaging 38% over the past decade. The entirely organic growth is a testament to the company's commitment to delivering high-quality products and services to meet the evolving needs of its customers.
On the subject of digital revolution, a report "Are you sending the right message" by Tim Dillon, Tech Research Asia highlighted, "In a world of digital transformation, cloud platforms, and artificial intelligence (AI)-driven solutions, relevancy, personalisation, timelines, and privacy are critical for any organisation using messaging solution."
The newly rebranded Kudosity holds a vision for the future where businesses would foster lasting relationships through the power of conversation. "Our rebranding efforts are aimed at unifying our offerings and supporting our mission to make business more human. We are bullish about the future of messaging technology and the potential it holds for businesses, with a particular focus on integrating AI technologies to deliver even more personalised, engaging, and scalable customer interactions," predicts Alex Macpherson.
With proven success in Australia and New Zealand, Kudosity is set to expand further across Asia and the United States, bringing along its experience and industry knowledge. Macpherson expressed excitement about Kudosity's growth stage; "The use of mobile messaging is becoming more prevalent than ever, driving deeper engagement and requiring stronger capabilities to provide richer content. As Kudosity enters its new phase of growth, we're truly excited about the road ahead, complete with all its challenges and opportunities."