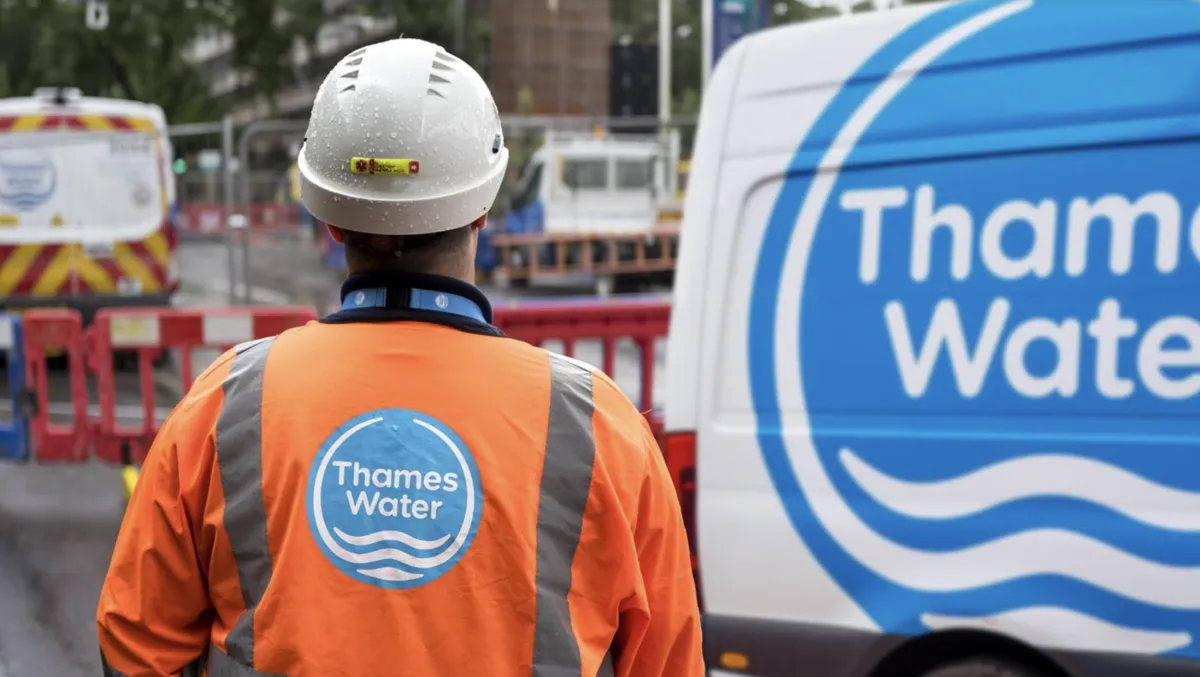 Thames Water enhances efficiency with Getac's ZX10 tablet
Thames Water has selected Getac's ZX10 Android tablet as a cornerstone of a major new IT project to optimise productivity for its field-based workforce.
The deal will see Getac provide rugged tablets, accessories and support to Thames Water. It will also work closely with the company as it implements a flexible new Android-based ecosystem over the next 12 months.
As the UK's largest private utility company, Thames Water delivers drinking water and wastewater removal services to more than 15 million customers daily.
The company is undergoing a major organisational transformation, utilising the latest hardware and software to future-proof operations and bolster its customer service capabilities.
Getac's ZX10 fully rugged tablet, combined with a detachable keyboard and rotating hand strap, will enable Thames Water's field engineers to proactively approach asset management and customer support, using intelligent technologies to deliver more all-important first-time fixes.
Thames Water chose Getac's solution due to its powerful hardware and accessories, guaranteed long-term support for its new Android enterprise program, and ability to deliver the desired solution on time and within budget.
With advantages of cost and energy efficiency, variety and customisation, Android OS is now an effective alternative that allows enterprises of all sizes to tailor solutions to their exact needs.
As demand for Android rugged devices has grown in recent years, so has Getac's portfolio of Android-based solutions. Customers opting for Android can now choose from a range of rugged devices, software and solutions designed to bring precision and convenience to IT managers and field-based workforces.
Paul Waddilove, Managing Director of Getac UK, says: "We look forward to working with Thames Water, helping transform its field-based capabilities through the power of both Android and rugged technology."
"Field engineers need technology they can rely on all year round, in a wide range of weather conditions, temperatures and operating environments."
"The Getac ZX10 will enable them to do just that, meaning they can stay focused on the task at hand without worrying about their devices," says Waddilove.
Ade Ayajo, Senior Project Manager, Thames Water, says: "As we make the transition to an Android-based ecosystem for the first time, we want along-term technology partner that can not only provide us with an industry-leading Android solution, but also support us every step of the way."
"With Getac, we know that both are guaranteed for the months and years to come."
Getac Technology Corporation is a global expert in rugged mobile technology and intelligent video solutions, including laptops, tablets, software, body-worn cameras, in-car video systems, digital evidence management and enterprise video analytics solutions.
Getac's solutions and services are designed to enable extraordinary experiences for frontline workers in challenging environments.
Today, Getac serves customers in over 100 countries, spanning defence, public safety, ambulance, fire & rescue, utilities, automotive, natural resources, manufacturing, transport, and logistics.