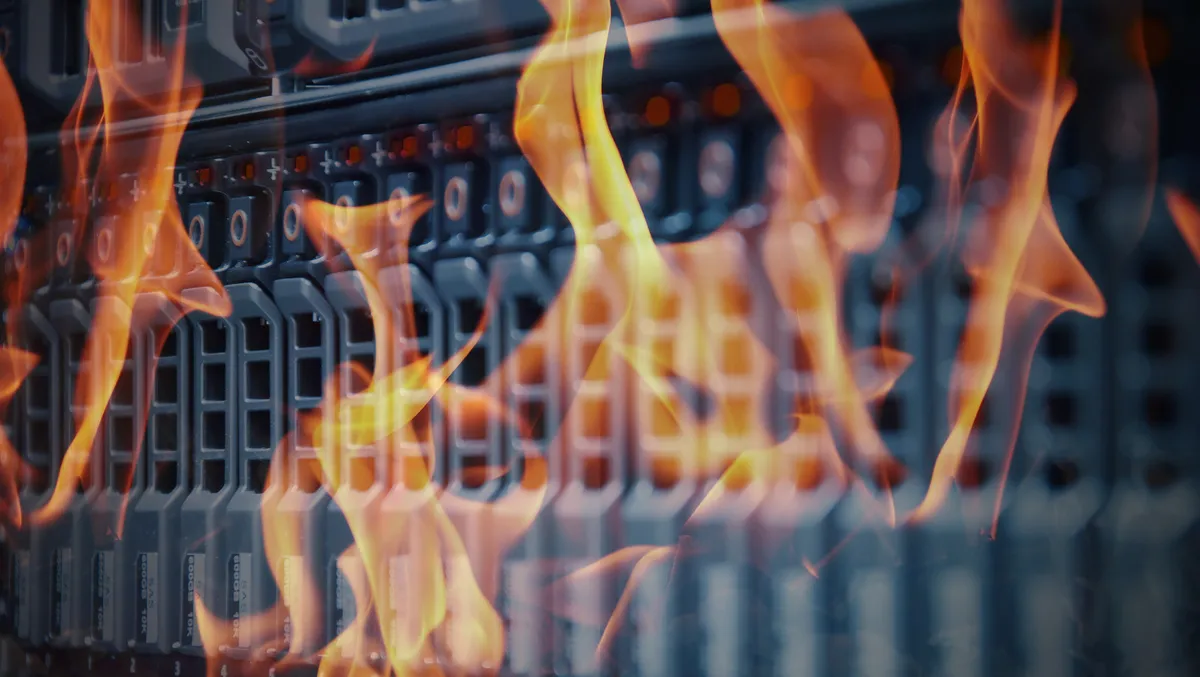 AFS partners 11:11 for disaster recovery in the cloud
11:11 Systems (11:11), a managed infrastructure solutions provider, has announced its selection by the Automated Financial Systems (AFS) for disaster recovery in the cloud.
In business for over 50 years, AFS has provided real-time, end-to-end commercial lending solutions to the world's top-tier institutions and regional and de novo clients. Uniquely positioned to support business and technology transformation for its clients, AFS operates the world's largest and only fully integrated commercial lending system, with 25 of the top 100 banks using AFS products and services.
AFS has kept its IT operations largely in-house for the last two decades, developing and hosting its software. It meant the team was solely responsible for maintaining the company's business continuity efforts, which included operating two data centre locations in Pennsylvania. The in-house system became increasingly burdensome to maintain – in money and time terms – causing a strain on resources.
As part of a larger IT modernisation project across the company, the team selected 11:11 for Disaster Recovery as a Service (DRaaS) for Zerto. In addition to providing continuous data availability, simplifying day-to-day management and freeing up IT resources, 11:11 met AFS's industry-specific regulatory requirements, including a dedicated compliance team, which the team can lean on to understand the complexity of maintaining these regulations.
11:11 Systems as a provider holistically addresses the challenges of next-generation managed cloud, connectivity and security requirements. The 11:11 model empowers customers and partners to "Rethink Connected," which includes integrated services that deliver increased performance, optimisation and savings.
"Partnering with 11:11 Systems for disaster recovery allowed us to accomplish everything we set out to do. The capability and simplicity of its solution has certainly met and exceeded our expectations so far. My team has been very pleased, and they're a bunch of skeptics. In the IT world, you're constantly bombarded by providers making all sorts of boastful claims and promises. So, when you run across an organisation like 11:11, that actually follows through and lives up to the hype, it's a joy," says Rad Laney, CIO of AFS.
A key differentiator in favour of 11:11, according to Laney, was its ability to meet all of AFS' industry-specific regulatory requirements, of which there are many. While not a bank, AFS is regulated like one, having to comply with the strict standards of the Federal Financial Examination Council (FFIEC). It also must demonstrate Recovery Point and Recovery Time Objectives (RPOs and RTOs) within a certain range or face dire consequences. 11:11 offered all that and more, including a dedicated compliance team, which Laney can lean on to understand the complexity of maintaining these regulations.
Transitioning to 11:11 DRaaS for Zerto aided AFS in another arena: Sales.
Over the years, Laney has regularly fielded customer questions regarding the company's DR (disaster recovery) strategy, discussing everything from RPOs to RTOs to the underlying technology.
Data protection, as it turns out, is essential to everyone, especially banks.
"There's no question that DR is a major sales talking point for us. I get in front of a lot of customers, and they're always asking questions about our capability," says Laney. "Being able to confidently say, 'We can do a five-minute RPO and a four-hour RTO in the cloud with 11:11 and Zerto is huge. It really assuages their concerns."