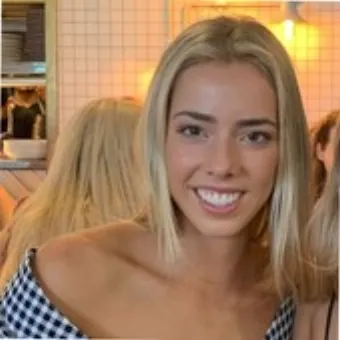 By Kaleah Salmon, Journalist
Colt Technology Services, the digital infrastructure firm, has announced the completion of its acquisition of Lumens Europe, Middle East and Africa (EMEA) business in a deal valued at USD $1.8 billion.
This marks a critical turning point for Colt and signifies fresh optimism within the European telecoms sector. It presents expansive global capabilities and increased choice to businesses investing in robust, sustainable digital infrastructure as a cornerstone of their operations.
The transaction constitutes the final stage in Colt's exclusive agreement with Lumen Technologies to purchase Lumens EMEA operations, and it positions Colt as one of the world's largest business-to-business-only telecoms companies.
Keri Gilder will continue to serve as Colt's CEO, backed by a skilled and diverse executive leadership team.
As an outcome of the acquisition, a partnership agreement between Colt and Lumen Technologies will be initiated, offering businesses in North America access to Colt's award-winning digital infrastructure and services within and beyond North America.
In her remarks regarding the acquisition, Keri Gilder, CEO of Colt Technology Services, stated: "Closing this acquisition brings us to a momentous point in our growth journey and marks our deep commitment to our customers, helping them scale and grow."
"It brings us exceptional new talent, extends our technology portfolio and partner ecosystem, and significantly expands our digital infrastructure as we enter new markets across Eastern Europe, the UAE and parts of Africa."
Gilder continued: "Our industry is on the cusp of groundbreaking transformation; it must deliver a digital roadmap for a hyperconnected global society in a responsible, fair and equitable way."
"As a pioneer for sustainable networks, the acquisition makes Colt one of the most powerful voices in the industry. It gives us the opportunity to lead the industry in driving purposeful, meaningful change to protect our people and our planet."
Camille Mendler, Analyst of Omdia, added: "Colt has always been relentless about delivering brilliant experiences to business customers. That mission has gained a broader global scale at a critical time."
"Enterprises worldwide need steadfast partners to navigate profound changes in digital consumption, including network-as-a-service, zero-trust security and hybrid cloud computing."
Customers benefit from Colt's ongoing commitment to award-winning technologies such as On Demand and SD-WAN, alongside an extended portfolio of new services, including new security technologies, market-leading SASE products, managed hosting and professional services.
Furthermore, the acquisition will see 1,300 new customer-focused employees spanning 16 nations, alongside significant expansion of fibre connectivity and additional Points of Presence (PoPs) in multiple countries.
The acquisition concludes as Colt's latest brand research emphasises businesses' intentions to extend their digital infrastructure beyond their existing markets. Surveying 1,100 senior IT decision-makers across APAC, Europe and the US, Colt found that 44% planned to extend their digital infrastructure to Europe and 40% to APAC. Moreover, many were planning expansions into the Americas, the Middle East, and Africa.
Gilder concluded: "Technology companies that will thrive in the future will be those with scale, adaptability and a strong sense of purpose. We've worked hard to build these capabilities. By staying true to our culture and commitments and building our business around our customers' success, we're ready to write the next chapter in our story."