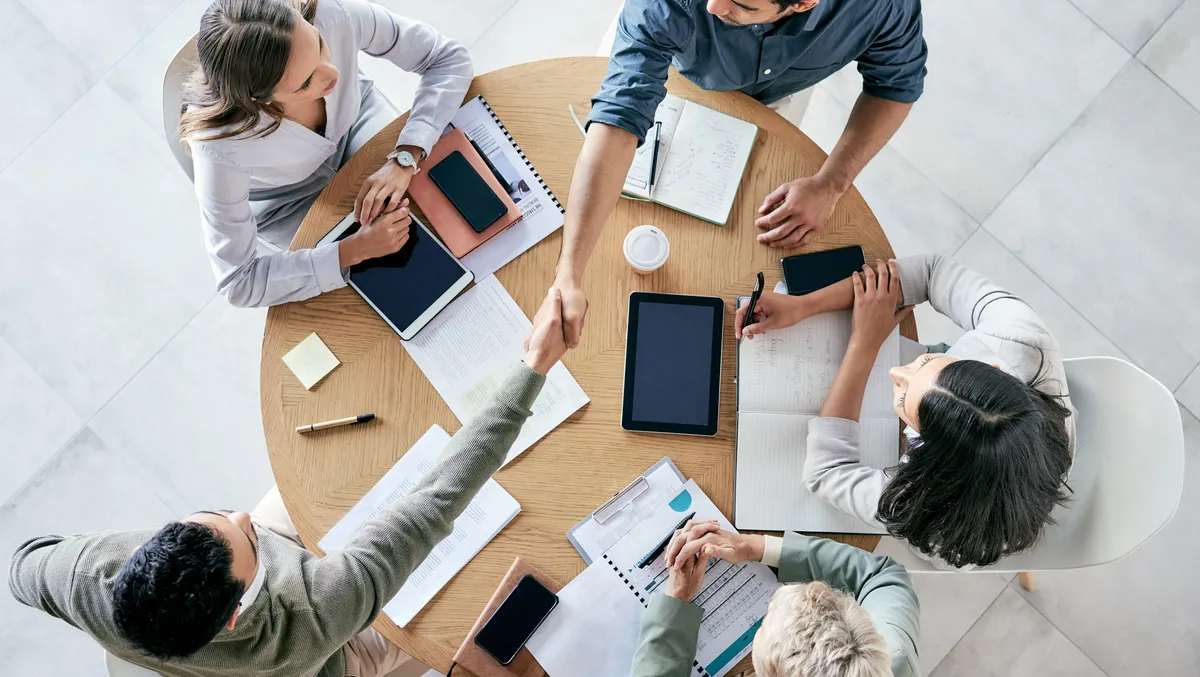 Concentric AI brings partners greater benefits with new program
Concentric AI has launched its new channel partner program. The program is aimed at enabling partners' growth and success delivering the leading solution in the rapidly expanding AI-powered data risk management market to improve customers' security posture, the company states.
With Concentric AI's partner ecosystem in place, end users are better-positioned to realise the full value of its Semantic Intelligence AI-powered data risk management platform, according to the company.
To support and accelerate partners' capabilities, Concentric AI is committed to building up their expertise, differentiating their skills, and maximising their contributions, while equipping them to sell the DSPM platform.
The program aims to help partners generate new recurring revenue opportunities and increase profitability and margins with new partner value-added services, enabling them to differentiate themselves from competitors.
Karthik Krishan, Concentric AI CEO, comments, "Our partners play a crucial role broadening the reach of our leading AI-powered data risk management solution to best meet their clients' cloud and on-prem data protection needs.
"Our channel partner program is designed to create massive opportunities for our partners to grow with us well beyond where we can go alone. We are passionate about our partners' success, and are committed to enabling them with the best solutions and flexibility to bring tremendous value for their customers."
Highlights and benefits of Concentric AI's channel-first strategy include:
Ease of proof of concept (POC)
Recurring revenue/SaaS product
Registration protection
Technical training, documentation, and support for sales
Proven track record against competing products
In 2022 Concentric AI monitored up to 1.5 petabytes of data per customer and secured one million users. The Semantic Intelligence platform protected 24 million unstructured data files/records from being overshared, and classified 400 million data files/records for its customers.
Last year, Gartner recognised Concentric AI in four Hype Cycles - Data Security, Security Operations, Storage and Data Protection, and Data Management.
Within Gartner's "Hype Cycle for Data Security, 2022," Concentric AI was specifically recognised as a vendor in the emerging Data Security Posture Management space, in addition to the Data Access Governance and Data Discovery and Management categories. Gartner's Hype Cycles recognise emerging technologies and help customers understand how the value of a technology evolves over its maturity lifecycle.
Concentric AI's Semantic Intelligence automates unstructured and structured data security using deep learning to categorise data, uncover business criticality and reduce risk. Its Risk Distance analysis technology uses the baseline security practices observed for each data category to spot security anomalies in individual files. It compares documents of the same type to identify risk from oversharing, third-party access, wrong location, or misclassification.
Organisations benefit from the expertise of content owners without intrusive classification mandates, with no rules, regex, or policy maintenance needed, the company states.