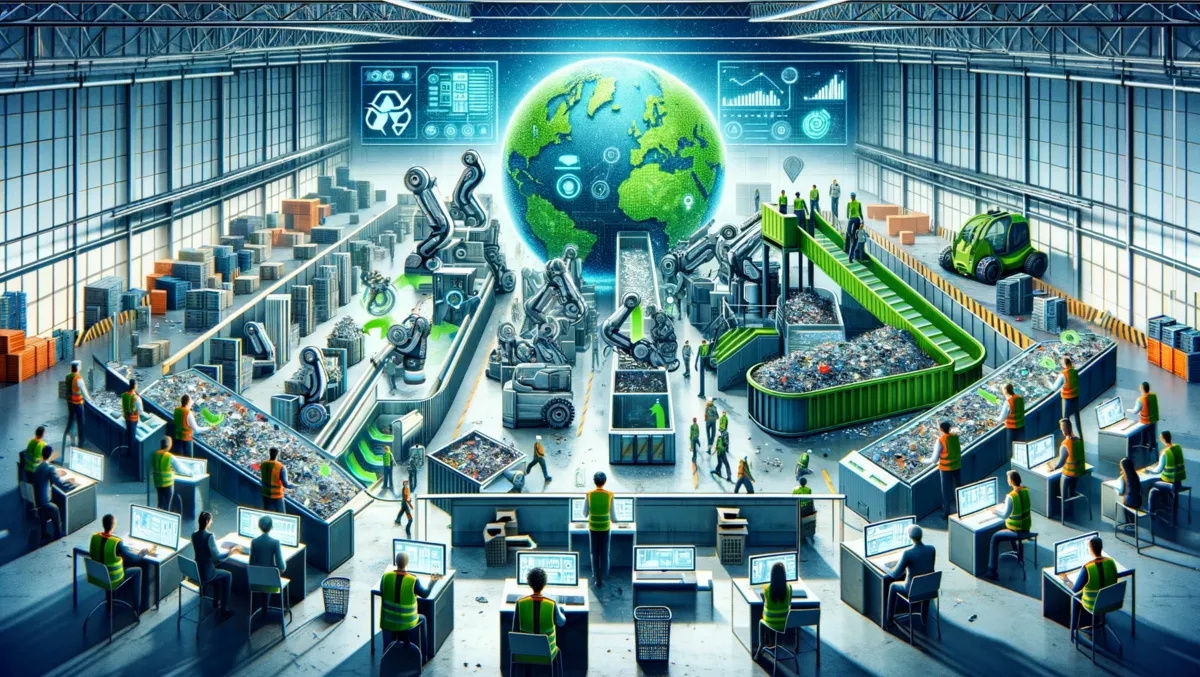 Rigby Capital & Lombard join forces to combat electronic waste
Companies Rigby Capital and Lombard have teamed up to hinder the flow of electronic waste into landfill, with an ambitious target of preventing over one million electronic devices, including laptops and company mobile phones, from being discarded over the next five years. This new venture signals a step change in how firms deal with end-of-life assets. This solution has been made possible through the collaboration of Rigby Capital, Lombard, and its sister company, SCC, the largest independent technology company in EMEA.
Rigby Capital aims to transform the traditional methods by which IT vendors, industries, and consumers carry out IT transactions. They propose 'as-a-service' models as the future, promoting effective and sustainable solutions that facilitate the digital transformation of businesses. Rigby Capital's payment and financing solutions, including everything-as-a-service (XaaS) models, offer greater efficiency and flexibility, which in turn supports improved cost management and scalability for clients.
The initiative will offer end-to-end management of IT assets for Lombard and their customers, revolutionising the way businesses handle assets throughout their lifecycle. Rigby Capital will work in close collaboration with SCC and its leading IT recycling facilities to manage end-of-life assets, a key component of full lifecycle management of IT assets.
The collaboration also supports companies in fulfilling their ESG (Environmental, Social, and Governance) objectives. The increasing momentum towards a circular economy and strict ESG compliance is predicted to intensify over the next five years, with this project offering a renewed commitment to these objectives through its potential reduction in electronic waste.
The newly announced collaboration between Lombard, Rigby Capital, and SCC has the potential to stem the flow of electronic waste, currently the fastest growing waste source in the world. Each year, approximately 50 million tonnes of electronic and electrical waste (e-waste) is produced, with a dismal 20% of it being formally recycled. Without action, this figure could potentially double by 2050 to 120 million tonnes annually.
The aims of Lombard, an integral part of the NatWest Group, align with those of Rigby Capital and SCC in seeking to simplify reduction of electronic waste and supporting the circular economy for businesses. By pledging to send zero waste to landfill, SCC will offer businesses an all-encompassing solution, which not only allows them to invest in and manage the hardware and software they require, but also traces the life cycle of electronic devices from recycling to re-use in secondary markets.
According to Ian Isaac, Managing Director of Lombard, this collaboration affords businesses the chance to grow sustainably by enabling access to necessary technology, while reducing their carbon footprint. He stated: "Through this unique collaboration with Rigby Capital and the broader Rigby Group, we can not only help businesses access the technology they need, but also help them to achieve their sustainability goals. Over the next five years we believe that this solution will help to stop at least a million electronic devices like mobile phones and laptops from becoming landfill."
Simon Everidge, Managing Director of Rigby Capital, echoed this sentiment, stating: "We are delighted to support Lombard through our close collaboration, enabling them to help their customers achieve their ESG objectives. The circular economy and ESG demands on everyone in the supply chain, including customers, suppliers, funders, asset managers and manufacturers, is only going to intensify in the next five years; we are delighted to collaborate with Lombard and jointly commit to helping support the ESG agenda."