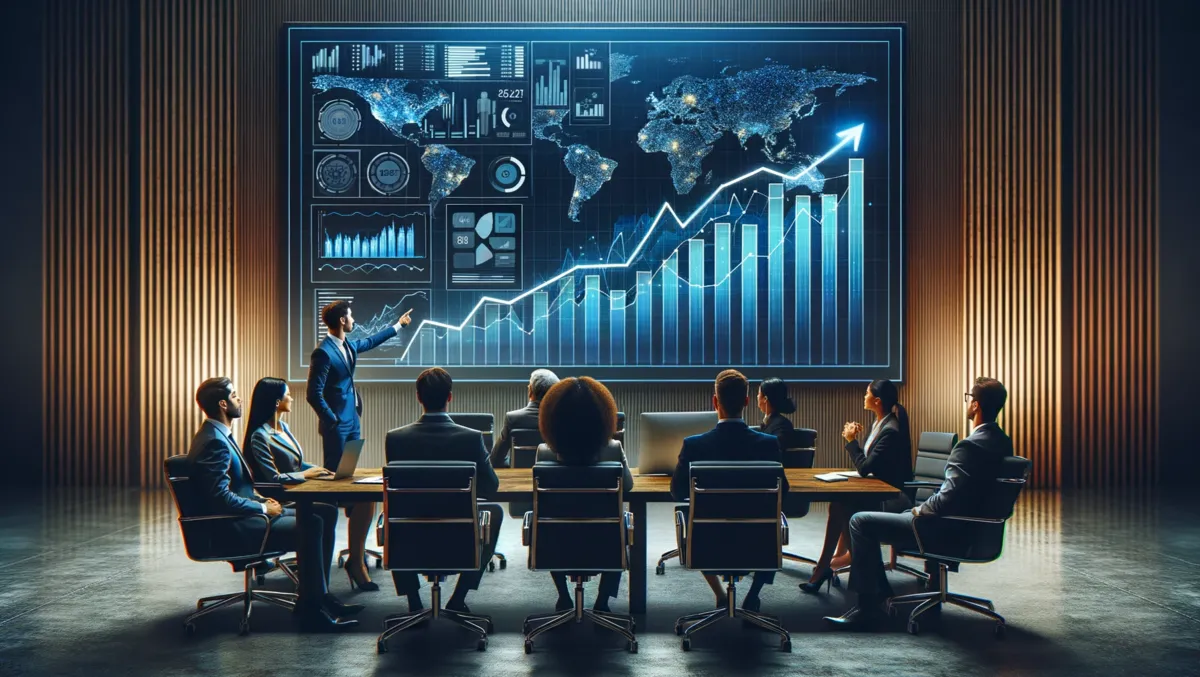 ServiceNow exceeds forecast with Q3 2023 results & boosts full-year guidance
ServiceNow has announced its Q3 2023 financial results, achieving beyond forecasted targets in terms of topline growth and profitability. By the end of Q3, ServiceNow had accumulated subscription revenues of $2.216 billion, marking a 27% increase year on year (YOY), and 24.5% in constant currency, which is more than 100 basis points above their guidance.
In addition to this, ServiceNow recorded current remaining performance obligations (cRPO) of $7.43 billion, signifying 27% YOY growth, and 24% in constant currency, surpassing their guidance by 250 basis points. The Q3 results have prompted the company to raise its 2023 subscription revenue guidance to sit within the range of $8.635 billion to $8.640 billion, representing a 25% growth YOY in constant currency. Concurrently, they are also raising their full-year non-GAAP operating margin guidance to 27%.
ServiceNow reported 83 deals exceeding $1 million in net new ACV, a 20% increase compared to the previous year. The firm also reported that it currently has 49 clients with over $20 million in ACV; a significant 58% YOY rise. Notably, the company has maintained an industry-leading renewal rate of 98%.
ServiceNow Chairman and CEO, Bill McDermott, stated "We've released more than 5,000 new capabilities this year, including generative AI for the use cases that matter most to our customers. Innovation drives growth. This is a highly unique, differentiated company that is reshaping business as the intelligent super platform for the enterprise."
The company's CFO, Gina Mastantuono, added to McDermott's optimistic tone stating, "Our robust results show that the world's best-run enterprises are choosing ServiceNow to drive their digital transformation roadmaps. With the capabilities unlocked by generative AI, the window of opportunity is even more expansive, positioning us well to continue delivering a strong balance of growth and profitability."
A significant part of ServiceNow's expansion plan includes the integration of its Now Assist generative AI capabilities into Deloitte's OperateEdge, their end-to-end managed services offering. Deloitte will also be the first partner to use ServiceNow as the platform to expand their client Operate Services on a global scale. Additionally, ServiceNow has adopted a considerable partner ecosystem initiative, which is currently accepting significant investments from Japan-based Blueship Co., Ltd. and Japan Systems Co., Ltd. Furthermore, ServiceNow has declared a co-investment with the ServiceNow Ecosystem Ventures program in the India-based global capability centre leader, ANSR.
Besides the company's positive financial progression, ServiceNow has been recognized as a Fortune Best Workplace in Technology for the fourth consecutive year. It has also made its debut as a 2023 Best Places to Work for People with Disabilities, receiving a perfect score of 100 on the Disability:IN 2023 Disability Equality Index.