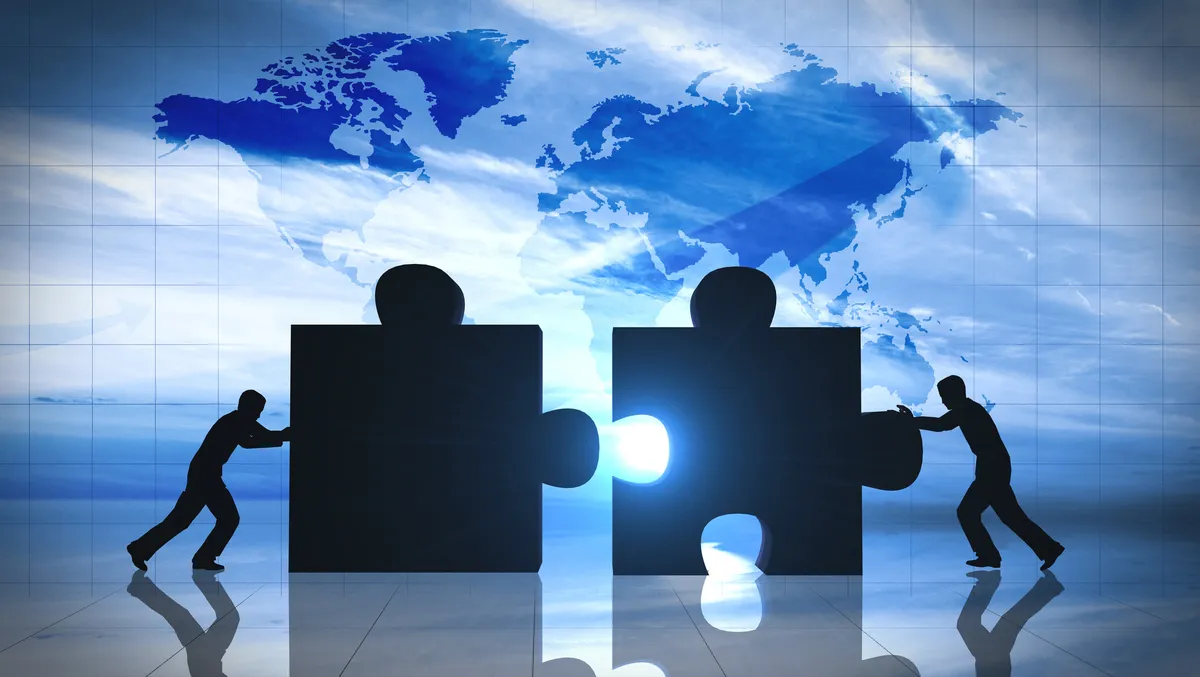 Thales takes cybersecurity to next level with Imperva acquisition
Thu, 27th Jul 2023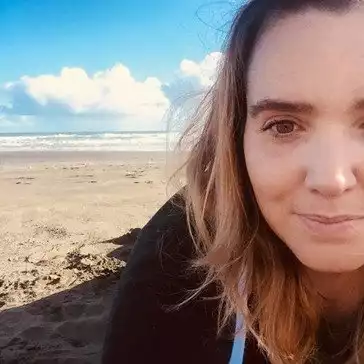 By Shannon Williams, Journalist
Thales has that it has reached an agreement with major software investment firm Thoma Bravo for the acquisition of 100% of US-based data and application cybersecurity company Imperva for $3.6 billion.
"With this acquisition, Thales is taking its cybersecurity business to the next level," the company says.
"The acquisition is in line with Thales; disciplined capital deployment framework, with no impact on the group's existing dividend policy or ongoing share buyback programme."
Closing of the transaction is expected by the beginning of 2024, upon completion of customary anti-trust and regulatory approvals.
"The acquisition of Imperva marks a major milestone in Thales' cybersecurity strategy," says Patrice Caine, Chairman and Chief Executive Officer, Thales.
"With this acquisition, we are seizing a unique opportunity to accelerate our cybersecurity capabilities and are taking an important step towards our ambition to build a world-class global cybersecurity integrated player, providing a comprehensive portfolio of products and services.
"We have tremendous respect for Imperva's innovative application and data security offerings. Imperva and Thales share the same vision and the same DNA. We are thrilled to enter the next phase of our growth together.
"We look forward to welcoming Imperva to Thales to further enhance our cybersecurity solutions, and help customers address their most important digital security challenges."
Pam Murphy, Chief Executive Officer, Imperva, adds, "This announcement represents an exciting new chapter for Imperva, one that will further our mission to help organisations protect data and all paths to it, bring better protection and strategic value to our customers and partners, and create more opportunities for our team members.
"We admire Thales' vision and culture, and believe that, together, we can deliver greater product innovation and efficiency through disruptive solutions, while helping to simplify the greatest security challenges facing organisations today: protecting digital identities, applications, APIs, and data in any environment, and any industry."
Seth Boro, Managing Partner at Thoma Bravo, says, "Imperva is a leading force in cybersecurity with an impressive track record of providing cutting edge security solutions and protecting customers through all stages of their digital transformation, from the application level down to the data level.
"Over the course of our more than four years of partnership, Imperva further differentiated itself in the competitive cybersecurity market through accelerated growth and innovation and with its unique approach to end-to-end application and data security.
"During this time, the company successfully executed three acquisitions which strengthened its product offerings and capabilities to better protect clients critical data and applications.
"We are proud of what we built through our partnership with Pam Murphy and the Imperva team, and look forward to watching the company's continued success as part of Thales innovative and diverse security portfolio."
Acquisition of a significant player in application and data security
With over half a billion dollars in revenue on a TTM (trailing twelve months) in 2022, basis and over 1,400 employees, Imperva is a cybersecurity leader that protects critical applications, APIs and data anywhere at scale. With an integrated approach combining edge, application security and data security, Imperva protects companies through all stages of their digital journey.
Headquartered in San Mateo, California, the company has a global footprint in the Americas, Asia Pacific and Europe-Middle East and Africa, and monitors threats across 180 countries. Imperva is a highly recognised, multi-awarded player in both of its core business segments. Its comprehensive portfolio combines unique expertise and products in the fast-growing application and data security markets:
- Application security: Imperva offers an industry-leading Web Application Firewall (WAF), which prevents attacks by analysing web traffic to applications. Imperva's Application Security portfolio includes industry-leading API Security, Advanced Bot Protection and DDoS.
- Data security advanced offering: Imperva's Data Security platform helps enhance the visibility of a company's data, in order to prevent breach and avoid compliance issues. It provides Data Discovery and Classification on both structured and unstructured data, Data Security Governance, Data Access Monitoring, risk analysis powered by AI, real time risk monitoring and intrusion detection on databases, on premise and in the cloud.
Imperva has a highly recurring revenue business model and a large and diversified customer base. It serves approximately 35% of Fortune 100 companies and some of the largest groups in financial services, telecommunications, energy, healthcare, retail and e-commerce.
Imperva is 9-time awarded in the Gartner Magic Quadrant for Web Application Firewalls and API Protection (WAAP) and a Gartner Peer Insights Customers choice in 2023.
Imperva also demonstrates an attractive financial profile, with double-digit sales growth and ~20% EBIT margin forecasted by 2027, in line with Thales global cybersecurity product business.
Highly complementary combination
With this acquisition, Thales will add circa $500 million of revenue and significantly expand its data and application security offering. The combination of Thales and Impervas operations will create a world-class global cybersecurity portfolio structured around 3 product areas:
1.1 Identity (Thales),
1.2 Data security (Thales and Imperva)
1.3 Application security (Imperva).
Thales and Imperva will combine their respective strengths. Increased capabilities are notably expected in the fields of protecting data at rest and data in use, complementing Thales know-how in data in motion.
Imperva and Thales will also benefit from their strong complementarity and cultural fit in terms of clients and addressable markets. The combination is expected to yield significant commercial opportunities within the existing client base as well as revenue synergies in the years ahead.
Thales estimates that the combination will generate c.$110 million of pre-tax run-rate synergies, including $50 million of cost synergies and $60 million linked to revenue synergies.
Thales step-change in cybersecurity
Cybersecurity represents a priority market for Thales. It is both a critical enabler for its other activities and a long-term fast-growing and technology-driven market where Thales can bring unique know-how.
As a global leader in cybersecurity, Thales is involved at every level of the cyber value chain: Identity, Protect, Detect, Respond, Recover.
Thales offer is focused on three families of cybersecurity products and services:
1. Global security products around the CipherTrust Data Security Platform, the SafeNet Trusted Access Identity & Access Management as a service solution, and the broader cloud protection & licensing offerings. Imperva will be part of this business.
2. Sovereign protection products including encryptors and sensors to protect governmental, and institutional critical information systems.
3. A complete suite of cybersecurity services around Cybel's solutions portfolio, including threat and risk evaluation, training and simulation, detection and response, and integration projects.
As part of its strategy, Thales has significantly increased its focus on cybersecurity over the past years, expanding its footprint and offering in order to achieve critical mass. After the recent Group offer for Tesserent and the completed acquisitions of S21sec & Excellium and OneWelcome, this new acquisition, subject to regulatory approvals, takes Thales cybersecurity business to the next level.
New enhanced profile for DIS
In this growth context and subject to forthcoming social processes, Thales plans to regroup as of January 1st, 2024, all its civil cyber activities (currently split between its Digital Identity & Security (DIS) and Defense & Security operating segments) within DIS. This will further strengthen DIS position as a go-to player for civil cybersecurity products and solutions and facilitate the capture of synergies within the full portfolio.
Pro forma, following the acquisitions of Imperva and Tesserent, global cybersecurity products, and services will hence represent 44% of Thales Digital Identity & Security segment sales in 2024, addressing a $36 Bn Total Adressable Market, representing a 60% increase compared to the previous situation.
This acquisition allows the Group to set new financial targets for DIS. Over the 2024-2027 period, DIS sales are now expected to grow annually by 6-7% on an organic basis, to reach a level of sales that will be between 5.4 to 5.5 Bn in 2027. Its EBIT margin should reach 16.5%5 by the same horizon.
Value creative transaction for shareholders
The acquisition price represents a 6.1x 2024 EV / revenue multiple, in line with precedent transactions and trading multiples of cybersecurity peers with similar profitable financial profile. It corresponds to an implied 17x 2024 EBIT multiple post run-rate synergies and a 13x 2027 EBIT multiple post run-rate synergies.
Following the transaction, Thales expects to maintain its solid investment grade profile, with a pro forma 2024 leverage ratio of ~0.7x[6], in line with the Groups disciplined capital deployment strategy.
Thales confirms its attractive capital allocation policy with a target dividend pay-out ratio of 40%, in line with previous years, and the continuation of its ongoing share buy-back program.