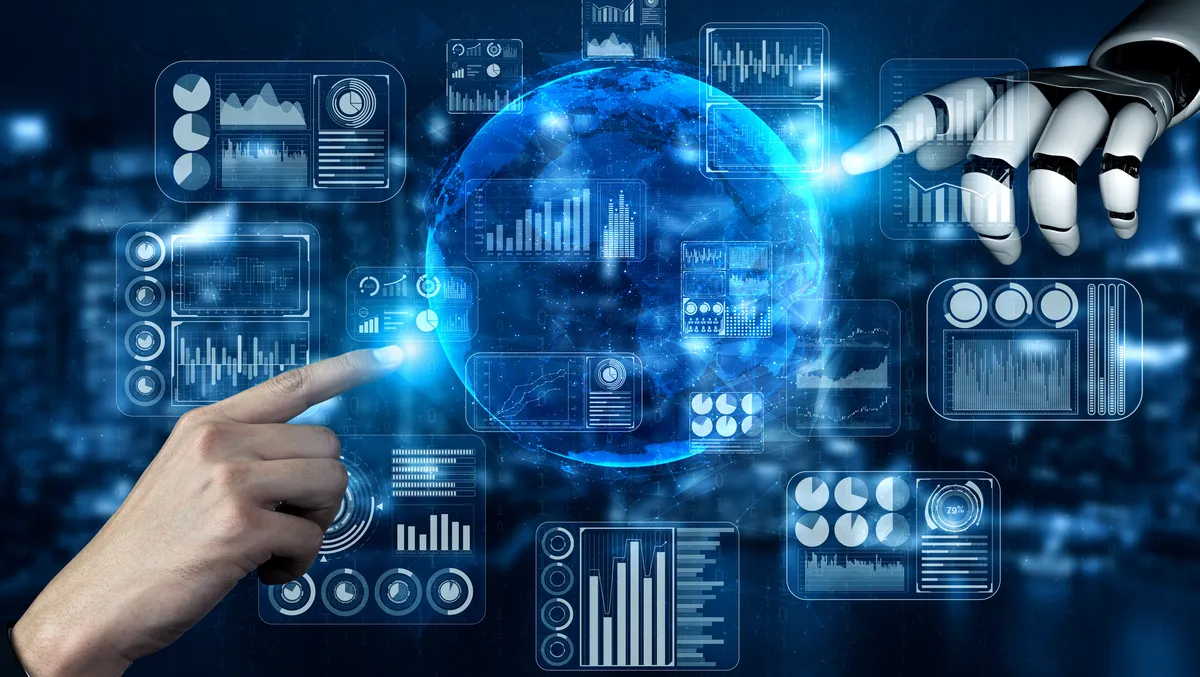 Tray.io unveils AI-powered universal automation solution
Fri, 29th Sep 2023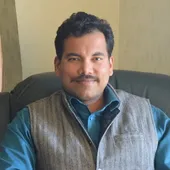 By Gaurav Sharma, Journalist
Tray.io, the creator of the AI-powered, multi-experience iPaaS, has announced the release of the Tray Universal Automation CloudTM. This unified iPaaS solution speeds time-to-integration from months to days by eliminating the need for disparate tools and technologies to automate sophisticated internal and external business processes.
Whether companies are modernizing their integration strategy, automating critical workflows or building an integration marketplace for their employees or ecosystem partners, the Tray Universal Automation Cloud seamlessly connects systems and processes to simplify the enterprise tech stack and break down the departmental barriers hindering the pace of digital transformation.
With three ways to work — developers in Tray Code, business technologists in the low-code Tray Build environment or managers and front-line employees through a no-code natural language experience in Tray Chat — enterprises benefit from a unified platform consisting of transformational capabilities across process automation, data integration, connectivity and ecosystem activation.
Powered by Tray Merlin AI, a unique platform-level intelligence layer that infuses AI into every experience, companies can accelerate integration delivery at every level and across every team by leveraging AI across the end-to-end experience, from augmented development to on-demand, chat-first automation.
Underpinned by an enterprise core, the Tray Universal Automation Cloud delivers the foundational composability, elasticity, observability, governance, security and control required for companies to quickly and collaboratively develop integrations and automation at scale.
"Enterprises not born in the digital age are challenged with modernizing their approach to integration - a must for achieving competitive advantage," says Rich Waldron, chief executive officer and co-founder of Tray.io.
"Fortuitously, just as the cloud created new technologies and reshaped entire organizations, there is a fresh mandate to figure out AI strategies for the enterprise. To operate in the same digital timezone as their competitors, the convergence of integration modernization and AI is a once in a career opportunity for IT leaders to unify their integration platforms and increase execution velocity."
"Unlike competitors, the Tray Universal Automation Cloud takes care of the integration experience for developers, business technologists and front-line employees and managers on a single platform. It seamlessly integrates AI, laying the critical groundwork for enterprises to reimagine their integration and automation capabilities at the speed, scale and governance they expect."
According to Gartner, 89% of boards agree digital is an implicit part of growth strategy, but 81% report they have not made progress toward or achieved their digital business transformation goals.
Today's complex tech stacks require a unified integration and automation solution to achieve peak operational efficiency in line with modernization objectives.
The Tray Universal Automation Cloud offers enterprises an accelerated approach to automating sophisticated internal and external business processes, such as lead management or order-to-cash; integrating and transforming bulk or real-time data; creating product integrations; or integrating with customers, suppliers and partners. The constraints of legacy technology do not bind enterprises standardizing on Tray.io as they can now use one, modern cloud service to satisfy automation use cases inside their organizations and across their customer and partner ecosystems.
With three AI-augmented experiences to choose from - Tray Code, Tray Build and Tray Chat - developers, business technologists, and front-line managers can each work in the way that best suits them, further accelerating velocity and productivity. Engineering teams working code-first, technologists who prefer using low- and no-code tooling and front-line employees looking for on-demand automation can now easily collaborate, reuse and reinvent processes using a single platform.
Tray Code provides an automation and integration experience purpose-built for developers. With three new APIs — Connectivity, Trigger and Authentication — Tray Code gives developers programmatic access to the Universal Automation Cloud. Whether developing custom in-house solutions, creating business processes to better connect to customer and partner ecosystems or building commercial SaaS apps, teams can harness the power of Tray.io within their own code-based workflows and ship integrations faster.
Connectivity API now provides a single interface to more than 600 apps, databases and tools; Trigger API enables developers to attach event-based integrations into their custom apps; and Authentication API enables development teams to easily and securely handle the authorization complexity that often comes with coding integrations that are deployed to customers, partners and suppliers.
Tray Build offers a low-code, visual drag-and-drop interface that business technologists can use to quickly develop sophisticated, multi-app workflows. Robust AI capabilities assist business technologists to speed the integration-building process by suggesting more efficient ways to execute automation and expediting the actual automation development.
Tray Chat delivers on-demand, self-service automation capabilities to front-line employees, eliminating reliance on IT and technologists for one-off integration requests. By providing LLM-powered chat-first automation that connects to Tray.io's library of more than 600 connectors, anyone in an organization can use Tray Chat to turn conversations into digital actions.
Tray Merlin AI, the platform's intelligence layer, brings LLM-powered integration and automation development to every experience — from AI-augmented development in Tray Build that accelerates building robust integrations to LLM-powered conversations in Tray Chat that turn simple, natural language inputs into on-demand automation.
"AI is transforming what companies can expect from integrations and automations, unleashing a torrent of previously untapped technical talent and dramatically accelerating the velocity of every team," says Alistair Russell, chief technological officer and co-founder of Tray.io. "With the Tray Universal Automation Cloud, not only can non-technical employees use AI to create automated workflows, but developers can take advantage of Tray.io's comprehensive APIs and the platform's extensive capabilities for governance, scale, error handling and testing to build game-changing integrations and applications for their organizations."
The Tray Universal Automation Cloud includes advanced capabilities to automate sophisticated business workflows with code-grade business logic and integrated data services with support for data mapping, storage, tables and lookups. Companies can further accelerate their integration and modernization initiatives by connecting to any app, database, service, API or custom connector to power self-service automation and integrations for its entire ecosystem of customers, suppliers and partners.
The foundation of the Tray Universal Automation Cloud, the Enterprise Core, brings together everything enterprises need to grow with confidence. Modern governance, security and instrumentation provide the visibility and control IT expects while avoiding technical debt by relying on Tray.io's testing, error-handling and debugging capabilities. With elastic scalability, support for deployment across regions and connectivity to on-premises and cloud stacks, teams can easily scale their hyperautomation initiatives.
With usage-based pricing, companies only pay for what they use, guaranteeing uninterrupted access to the Tray platform so they can build what they need without decelerating automation initiatives.
Tray.io has also announced that the Tray Platform is now available in the AWS Marketplace. With Tray.io's extensive library of easy-to-implement connectors for AWS products, including S3, SQS, Glue, Lambda, Cognito, SNS, CodePipeline, Kinesis, SageMaker, CloudWatch and more, enterprises can improve operational efficiency and facilitate seamless data flow and efficient process automation across various platforms.