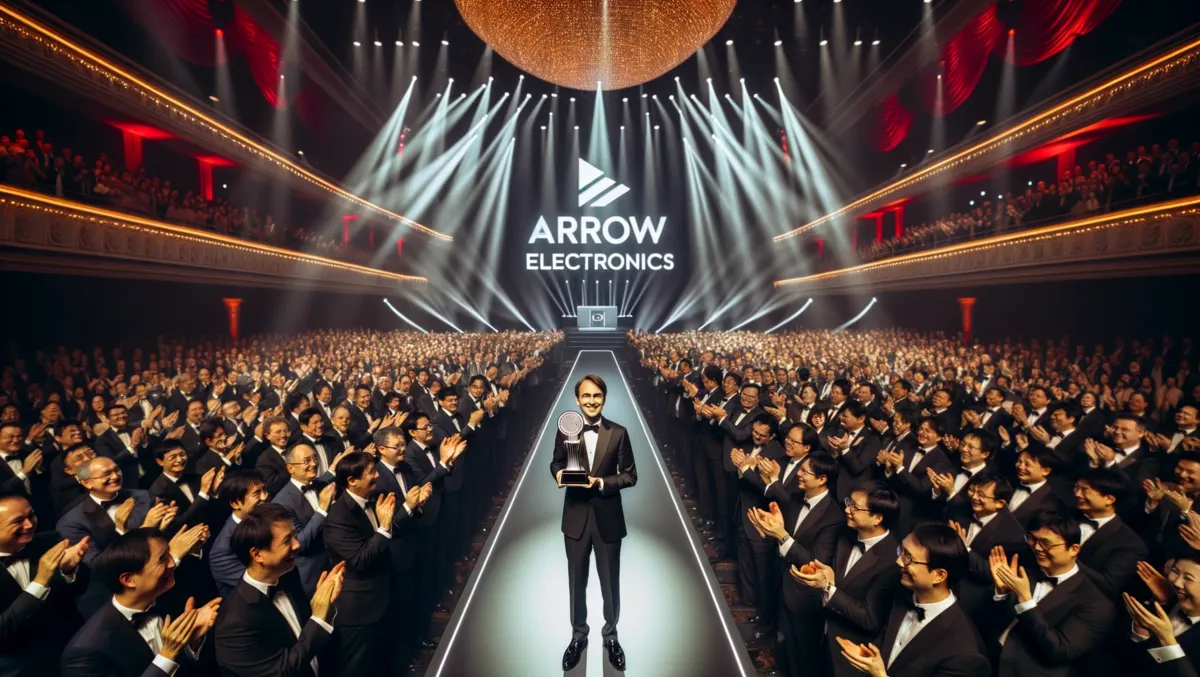 Arrow Electronics named Best Value-Added Distributor for Europe
Fri, 20th Oct 2023
By Sean Mitchell, Publisher
Arrow Electronics has been bestowed with the title of Best Value-Added Distributor for Europe in the CONTEXT ChannelWatch Distributor of the Year Awards 2023.
CONTEXT ChannelWatch is regarded as one of the planet's largest online IT reseller surveys. It garners participation from over 9,000 resellers, providing essential understanding of the purchasing intentions and decisions of the channel community along with central business matters and industry trends.
Part of this survey involves resellers from each country nominating the distributors they partner with for the CONTEXT's ChannelWatch Distribitor of the Year awards. In times of constant market flux, resellers are requested to rate their distributors based on an array of key service areas.
Eric Nowak, President of Arrow's enterprise computing solutions business in EMEA and ANZ, reacted to the recognition stating, "Arrow takes pride in developing value-added solutions and services that create operational efficiencies and help maximise profit for our customers. We were the first distributor in Europe to launch a cloud marketplace, and we recently launched a managed services portfolio to support channel partners throughout the entire IT lifecycle, addressing challenges like scarcity of specialised skills, the costs associated with building a managed services platform, and maintaining cashflow while helping ensure a return on investment."
Extending his congratulations to Arrow Electronics, Howard Davies, CONTEXT CEO and co-founder, asserted, "We congratulate Arrow for winning the CONTEXT ChannelWatch Best Value-Added Distributor award. The expertise, support and strategic vision first-class VADs offer is vital to driving channel success especially for complex, multi-vendor solutions. We commend Arrow for the recognition it has received from its resellers."
Insights from the ChannelWatch survey, highlighting market trends in the IT distribution channel and deepening understanding of reseller relationships with all distributors and vendors alike will be released by CONTEXT in the ensuing weeks.
Arrow Electronics, which guides innovation in over 210,000 leading technology manufacturers and service providers, has sales attributed to $37 billion in the year 2022 alone. The company is devoted to developing technology solutions aimed at enhancing business and daily life.