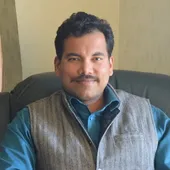 By Gaurav Sharma, Journalist
Jigsaw24, a B2B technology solutions provider, has partnered with Kandji, the Apple device management and security platform, to expand its device management offering for the enterprise.
As a managed service provider with solutions and services offerings specialising in Apple device management, Jigsaw24 partnered with Kandji for its next-generation platform that enables centrally securing and managing devices and alignment with Jigsaw24's Apple-first focus.
Kandji device management transforms Apple devices into enterprise-ready endpoints with all the right apps, settings, and security controls, harmonising how IT, InfoSec, and Apple device users work.
The Kandji platform includes tools and automation encompassing zero-touch deployment, the Mac setup experience, device configuration and hardening, automated remediation for security controls, application deployment and patch management, OS updates, and single sign-on integration for Mac.
With this partnership, Jigsaw24 will offer Kandji's full suite of Device Management Service capabilities through its existing services, applying to all devices across Mac and iOS.
The partnership compliments Jigsaw24's existing device management offering, which provides strengthened enterprise security and regular updates to software and improves user experience.
"We are delighted to be partnering with Kandji to provide our updated offering to our customers. With its ease of setup, deployment, and management, it represents a fantastic option for customers looking for an Apple-centric MDM solution, and it fits perfectly alongside our existing device management proposition, enhancing our options and capabilities," says Andrew Denton, Solutions Director at Jigsaw24.
"We are a B2B IT solutions provider. With specialists across all industries, we help businesses, creatives, educational institutions and public sector organisations to improve their performance through better sustainable technology and expert services, support and sales. We are an Apple authorised enterprise reseller and an Apple authorised education specialist. We are also an Apple authorised service provider, a Microsoft gold cloud productivity competency partner, an Avid elite partner and hold top accreditations from leading manufacturers including Adobe, HP, Jamf and more. We are committed to using technology to help our customers solve real-world problems and reduce their impact on the planet, delivering projects in an environmentally responsible way."
"Kandji aims to deliver the highest customer value for essential device management and security requirements for Apple devices. Through this partnership with Jigsaw24, a leading trusted provider of Apple services, Kandji has advanced our ability to fully serve our joint customers' needs. We are excited to bring our trusted solution set to the region alongside Jigsaw24," adds Dustin Thompson, vice president of partnerships at Kandji.
"Kandji is the Apple Device Management and Security Platform. Kandji empowers companies to manage and secure Apple devices in the enterprise and at scale. By centrally securing and managing your Mac, iPhone, iPad, and Apple TV devices, IT and InfoSec teams can save countless hours of manual, repetitive work with features like one-click compliance templates and more than 150 pre-built automations, apps, and workflows," informs Thompson.