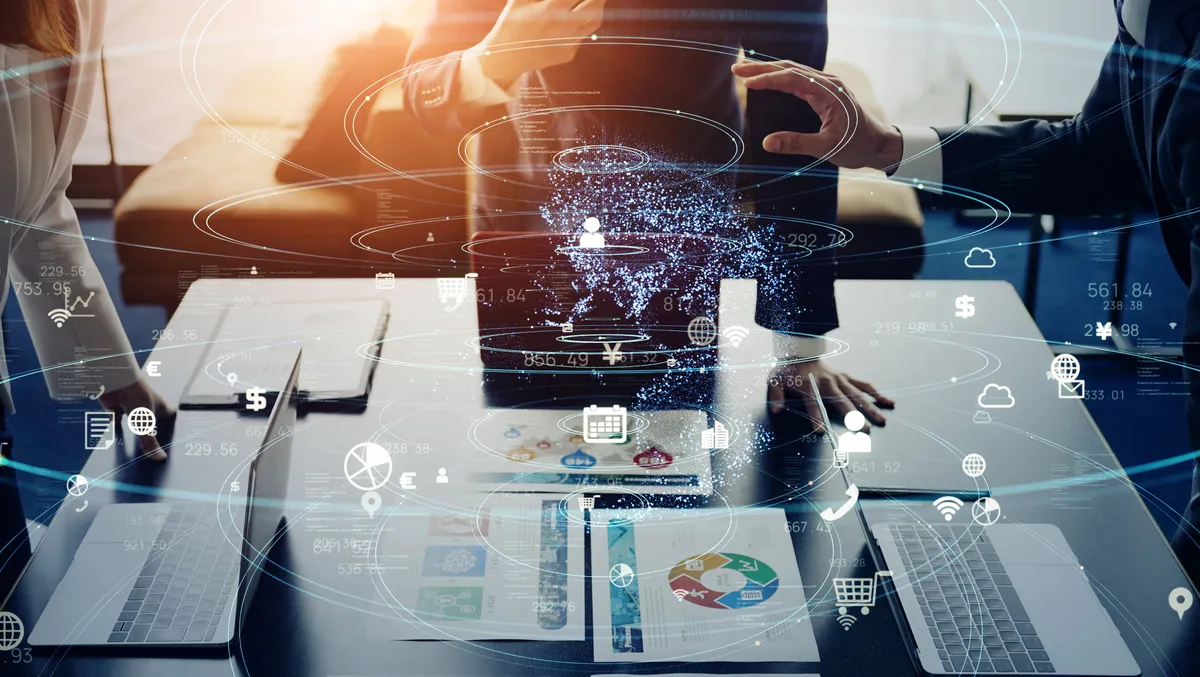 Accenture and Workday expand finance transformation partnership
Accenture and Workday are expanding their partnership to help organizations reinvent their finance functions to be more agile, data-driven and customer-centric. The companies are collaborating to develop a suite of data-led, composable finance solutions that can be configured and reconfigured to help clients in the software and technology, retail, and media industries be more responsive to changing business requirements.
The industry-specific solutions are jointly created to integrate with Workday Financial Management to accelerate the optimization of a company's core financial operations.
Powered by data and analytics, the offerings will digitize processes through intelligent automation, artificial intelligence (AI), and machine learning (ML). They will help reduce costs, improve operational efficiencies, and empower the workforce with new skills needed to thrive in an evolving environment. The new offerings align with the Workday Industry Accelerators' collaborative go-to-market strategy established last year to help address the increasing demand for digital transformation across multiple industries.
"CFOs are challenged to optimize spend and increase profit margins, while finding new ways to leverage data to drive profitable growth," says Emma McGuigan, senior managing director and enterprise and industry technologies lead at Accenture. "To help our clients be truly agile and drive real-time reinvention, our expanded collaboration with Workday will provide pre-integrated finance solutions that let organizations plug the technologies of tomorrow into today's business."
"We recognize the need for intelligent solutions to enable the office of the CFO to navigate changing business environments and drive growth for their companies. This initiative with Accenture is an important addition to Workday's Industry Accelerators, which combine the power of Workday with the deep industry expertise of our partners to help speed our customers' cloud transformations," adds Matthew Brandt, senior vice president of Global Partners at Workday.
"The global partnership between Workday and Accenture brings together the power of our cloud-native platform with AI and ML at the core and some of the industry's most forward-thinking and innovative experts to help our customers take advantage of transformative technologies to accelerate change across their financial operations while remaining adaptable and resilient."
Accenture and Workday are working with Salesforce to implement a robust finance technology platform as part of its objective to provide new business insights, enhance agility and improve employee experiences. With design and execution support from Accenture, Workday Financial Management – combined with Salesforce tools – will provide Salesforce with solutions to help streamline its finance processes and standardize its operations globally.
"Our technology strategy is centred on adopting innovative solutions that create an agile foundation for us to adapt and grow," notes Faye Olson, senior vice president of business technology and enterprise enablement at Salesforce. "Accenture and Workday are helping us deliver on this strategy with an adaptable finance system that allows us to keep pace with today's dynamic business environment."
Accenture and Workday are working together to develop nine offerings to address specific business needs across three industries.
"Software and technology industry solutions address key challenges clients are facing around customer billing – including subscription and consumption billing – revenue planning and spend optimization. Solutions include quote-to-cash, financial planning and analysis, and spend and cash flow optimization," adds Brandt.
"Retail industry solutions help customers with planning, store operations, and workforce management. They are designed to include pre-packaged integrations, configurations and reports to optimize the integration of Workday Financial Management with other best-of-breed merchandising and inventory solutions, providing finance and store operations teams with better insight on inventory and store data to make the right products available in the right place; a comprehensive retail and analytics solution that provides dashboards for store operators to better understand store performance; and a strategic workforce management solution that provides retailers with a fact-based solution to plan and manage their workforce."
"Media industry offerings focus on production finance, monetization and contracts, and title amortization. They integrate industry-specific platforms, purpose-built for training media production and the monetization of media assets, with a modern digital core of Workday Financial Management."
"The collaboration combines Accenture's industry and functional knowledge, innovation, and interoperability experience with Workday's robust technology platform, foundational data model and advanced analytics. The expanded partnership between the two organizations builds on more than 15 years of joint efforts to strengthen resilience and advance technology transformation across HR and Finance operations for joint customers worldwide," concludes McGuigan.