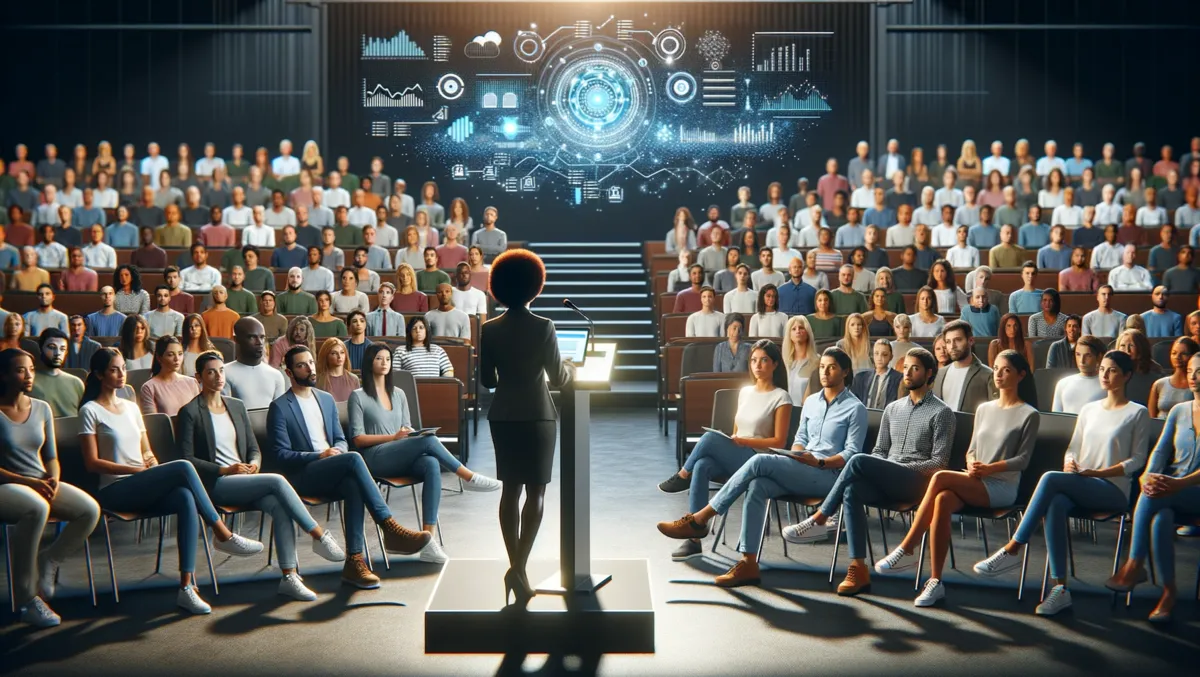 Digital Poverty Alliance hosts UK discussions on inclusive technology future
Mon, 16th Oct 2023
By Sean Mitchell, Publisher
The Digital Poverty Alliance (DPA) has chaired two groundbreaking fringe party conference events, seeking to explore and encourage a UK-wide, inclusive approach to technology. The events, named 'A digital future? A UK wide approach to digital inclusion', were sponsored by Currys and included speeches from top industry professionals and politicians.
Sponsored by Currys, the panels at the events were composed of notable personalities in the field. Key speakers included Paul Scully, Minister for Tech and the Digital Economy; Emily Taylor, COO and Chief Sustainability Officer at Labour Women in Tech, along with representatives from Tech UK, Scottish Tech Army and Cwmpas.
The aim of the events was to tackle different aspects related to technology such as acquiring tech skills for the future workforce, acknowledging the role of emergent technologies like AI and determining the crucial steps needed to guarantee that technology is inclusive, affordable and accessible to everyone in the UK.
Interim CEO of the DPA, Elizabeth Anderson chaired the events, while Moira Thomas, Director of Sustainability and ESG at Currys gave the opening remarks. They were further joined by other distinguished personages like Paul Scully, Minister for Tech and the Digital Economy at the Conservative party event and Emily Taylor, the COO and Chief Sustainability Officer at Labour Women in Tech.
One of the major outcomes from the conference was the announcement of a new report from DPA and Deloitte, titled 'Digital Poverty in the UK: A socio-economic assessment of the implications of Digital Poverty in the UK.' The report detailed the extent and complexity of digital poverty, offering strategic advice and recommendations for stakeholders.
The report's findings were alarming, flagging that 1 in 2 older adults experience digital poverty, women are 14 – 22% more likely to be affected than men, and a concerning 20% of children are also estimated to be living in digital poverty.
Elizabeth Anderson, Interim CEO of the DPA, explained: "The party conferences were designed to convene leaders, policymakers and stakeholders to deliberate on how to address the urgent issue of digital poverty. We plan to action our National Delivery Plan announced earlier in the year, and it's fantastic to see the momentum and support growing for such a crucial cause."
She went on to say, "As our recently announced report outlines, 13-19 million people aged 16+ in the UK are estimated to be in digital poverty. These individuals miss out on significant opportunities from education to the workplace and beyond. The lack of access to both tech skills and tech resources can be hugely damaging, excluding these individuals from many privileges that are taken for granted on a daily basis."
Adding further, she clarified, "While it is heartening to see support growing, much more needs to be done. A collective effort from all stakeholders is needed to achieve our goal of eradicating digital poverty by 2030, which will ultimately provide benefits to individuals, businesses and the economy."
Other spokespeople at the events included tech and policy leaders from TechUK, Scottish Tech Army and Cwmpas.