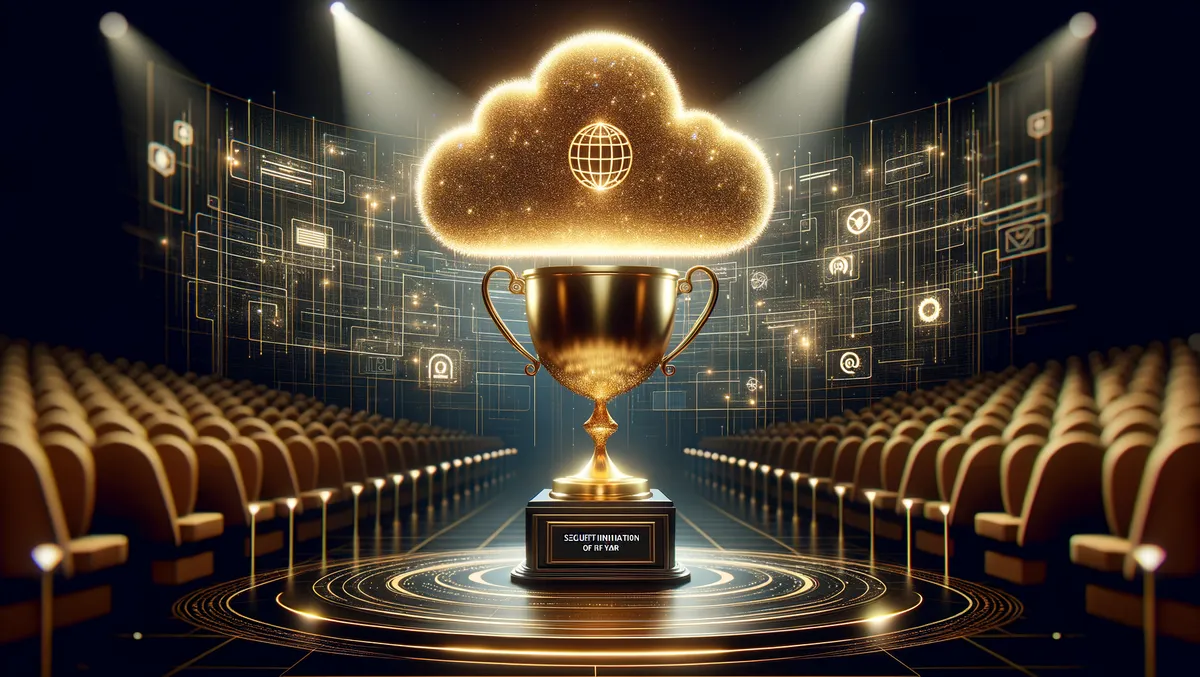 Egress scoops Security Innovation of the Year at UK IT Industry Awards
Egress has outshone its rivals to clinch the Security Innovation of the Year accolade at the UK IT Industry Awards. The firm was recognised for being the first to introduce an adaptive security architecture to cloud email.
An innovator in cybersecurity, Egress provides a distinctive per-user human risk score. It accomplishes this by collating product telemetry and behavioural data across each customer's cybersecurity ecosystem. The company presents a unique insight into human risk trends throughout an organisation to enhance visibility and discover new insights.
This adaptive security model for cloud email, pioneered by Egress, improves the cybersecurity ecosystem and lends dynamic detection and response capabilities. Its model is equipped to protect against sophisticated phishing attacks, human error, and data exfiltration. It creates adaptive controls in real time that alter in response to changes in risk and are integrated via a bidirectional API automatically. Moreover, this seamless integration using cloud-native API architecture eliminates any administrative overhead.
Tony Pepper, the CEO of Egress, expressed immense pride in winning the Security Innovation Award at the UK IT Industry Awards. He highlighted the significance of this achievement for the entire Egress team, noting the tough competition and emphasising their commitment to genuine innovation.
Pepper specifically pointed to the launch of their adaptive security architecture for cloud email, the strategic partnerships forged in the cybersecurity industry, and the value they provide to customers.
Tony Pepper says, "The Security Innovation award is such an outstanding achievement for the entire Egress team, not only because the competition was extraordinarily tough but because we strive for truly innovative solutions."
"We are incredibly proud of the launch of our adaptive security architecture for cloud email, the partnerships we're building across the cybersecurity industry, and the value we're delivering for customers."
Pepper also expressed that the award win at the UK IT Industry Awards was a marvellous endorsement of their work. He emphasised that the company's goal lies in consistent innovation, and they are thrilled with the recognition that such a distinguished platform brings to their efforts in progressing cybersecurity.
"To win at the UK IT Industry Awards is a fantastic endorsement of this work," says Tony Pepper, CEO of Egress.
Egress claims to be the only cloud email security platform to continuously assess human risk and dynamically adapt policy controls, preparing customers to defend against advanced phishing attacks and outbound data breaches before they happen.
Egress has undoubtedly emerged as an able leader in cybersecurity. They have advanced the industry's horizons through their dedication to devising innovative schemes and commitment to customer value. Their adaptive security model may pave the way for future cybersecurity norms, underlining the importance of a dynamic model in facing evolving security threats.
Trusted by brands worldwide, Egress is private equity backed with offices in London, Sheffield, Cheltenham, New York, Boston, and Toronto.