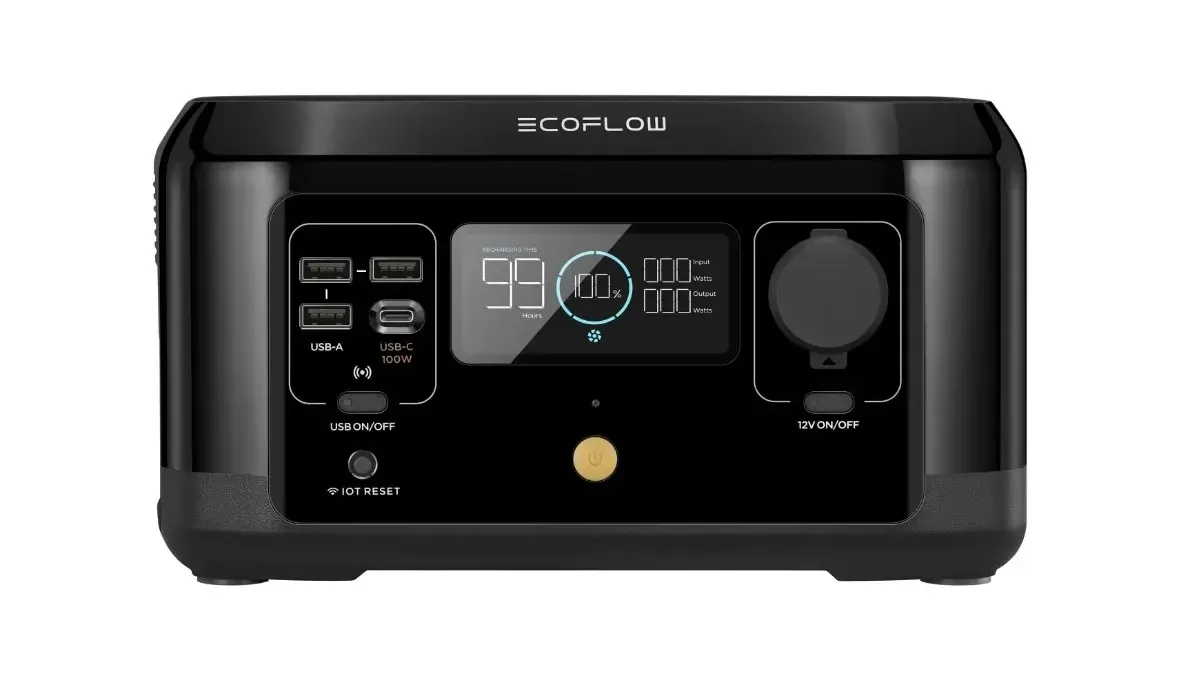 Hands-on review: EcoFlow River Mini Portable Power station
Sun, 22nd Jan 2023
By Sean Mitchell, Publisher
With more people having hybrid or remote working roles, we rely completely on power and internet connectivity. On my home desk, my laptop, smartphone, keyboard and mouse have batteries, but my broadband modem & monitor need power.
In the event of a power outage, a portable power supply can get you through.
EcoFlow has a series of different portable power supplies that range in size and features. The RIVER mini is just 2.8kg and a little bigger than a large tissue box.
It could also be very useful when camping, boating or at festivals.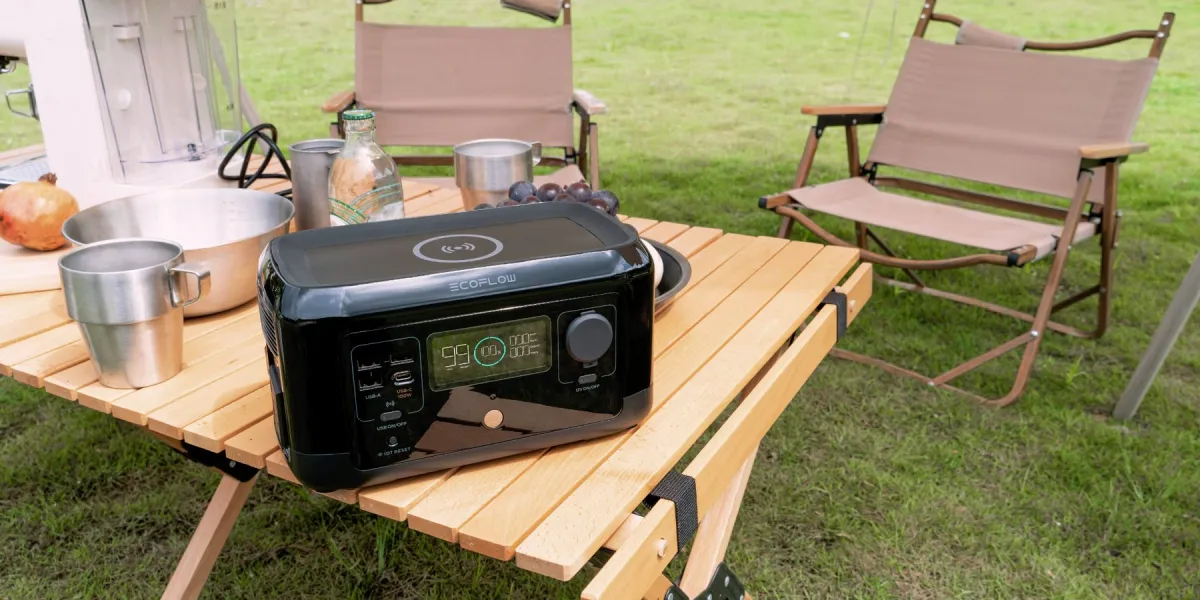 You charge it with a standard power lead, which is the type that is used for a computer monitor or most kitchen kettles. One is included within the box.
When charging, it gets to 80% charge in about an hour. The whole process takes about 90 minutes in total.
While it wouldn't be as fast, you also can charge the RIVER mini from your car's cigarette lighter with the enclosed cable.
Through the charging process, a side-mounted LCD panel shows you what is going on and how long it will take to be fully charged.
While it charging, a small fan was running, although the unit remained cool to the touch at all times.
The other way around, when you want to use the charge, you have a lot of options.
A wireless charging pad on the top is convenient for smartphones. While three USB type A ports and a USB-C port are probably going to be your mainstay.
You also can plug anything else into a regular wall socket on one end.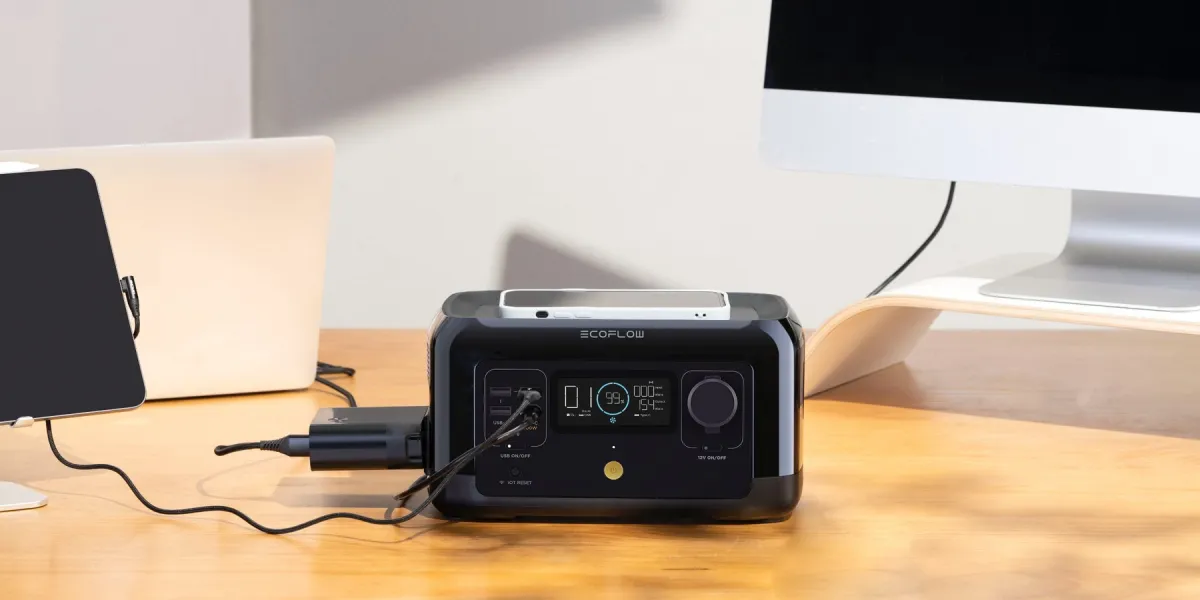 In our testing, it worked for a fridge, a kettle, a drill, a hairdryer, a coffee maker, a laptop and a microwave. In fact, we didn't find anything it wouldn't power. Obviously, these use different amounts of power and would drain the unit at different speeds.
An easy-to-follow screen on the side of the RIVER mini shows you how many hours and minutes of charge you have when you are running devices from it. So you can establish which devices are really power-hungry.
The amount of time you will get depends a lot on what device you are charging. A power-hungry device like a household fridge might run for up to 4 hours, while a laptop as much as 8 hours.
In total, the capacity is rated at 210Wh. With other models in the range of up to 720Wh.
As well as charging it from your house or car, you can purchase additionally a 160W solar panel; with this option, your charging speed really depends upon the weather, with the instructions saying it will take between 4 and 8 hours.
The solar panel is four panels that neatly pack into a carry case for easy transportation.
Lastly, it's pretty portable and has a handle at the back of the unit for easy carrying.
This is an incredible power station; it charges very fast, is easy to use, is lighter than you would expect and is very flexible. It has so many uses both outdoors and indoors, and we would highly recommend it.
For more information, visit EcoFlow Australia or EcoFlow New Zealand.