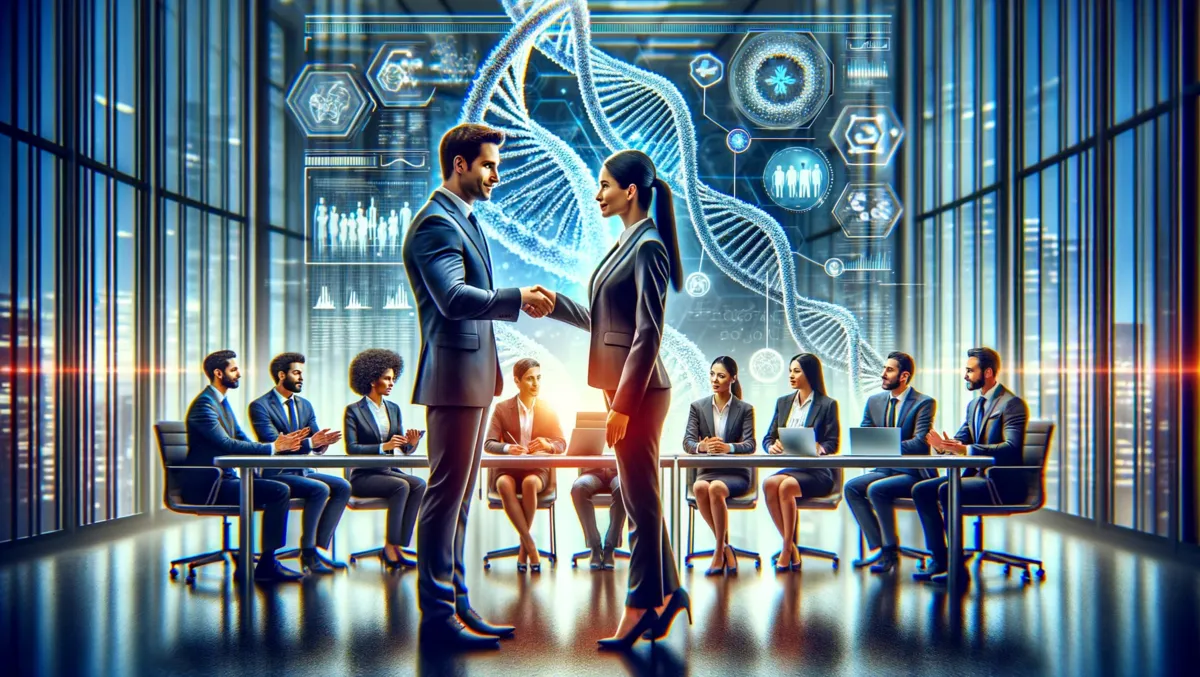 The IN Group acquires BioTalent to bolster life sciences recruitment
The IN Group, a global recruitment organisation, has recently acquired life sciences recruitment specialist BioTalent. This strategic acquisition aims to solidify The IN Group's global standing in life sciences recruitment. It signals the inception of a new specialist division focusing on AI, data science, and research and development (R&D).
This merger enhances The IN Group's capabilities in life sciences recruitment. With its global reach that extends from the UK to the US and Europe, BioTalent has marked its prominence in life sciences recruitment. It has garnered specialised expertise in multiple areas, such as biotechnology, digital health, and pharmaceuticals. Additionally, it concentrates on innovative domains like research and development, regulations, quality control, medical and clinical, as well as data science and AI.
This agreement melds the industry-leading recruitment practices of both The IN Group and BioTalent, forming a life sciences specialist division consisting of over 50 experts. The entire UK-based team from BioTalent is set to transition to The IN Group's Liverpool Street offices in London. This move is intended to encourage collaboration on growth plans and enable the sharing of expertise.
The acquisition not only deepens The IN Group's penetration in the Life Sciences sector but also offers a robust growth platform for BioTalent within the industry. The integrated approach shall leverage The IN Group's existing talent solutions portfolio.
James Cox, CEO and Co-Founder of BioTalent expressed his enthusiasm about the new merger. He said: "Joining forces with The IN Group and Investigo's existing Life Sciences team creates an exciting opportunity for our people at BioTalent as we look to realise our ambitious growth plans. Both companies share values and a commitment to creating a unique high-performance culture."
He further stated: "Combining BioTalents European expertise with Investigo's exceptional life sciences offering in the US elevates our product offering for clients and candidates alike. Our team is excited about the future and what we will achieve in this new combined offering as we take our business to the next level."
Nick Baxter, CEO of The IN Group, also shared his thoughts on the exciting developments. He included: "James and his team have built an incredible business leading the way in the life sciences staffing sector. Coupled with our existing offering, our combined teams have an industry-leading proposition that will excite customers and candidates alike. These are exciting times for The IN Group, and we're thrilled to be working with such a talented team as we continue our expansion."
The IN Group comprises a collection of specialist talent brands including Investigo, InX, Definia, Caraffi, Sigma Labs, and now BioTalent. BioTalent, before its acquisition by The IN Group, is a renowned specialist recruitment provider focusing on life sciences. It caters to several specialist teams in Research and Development, Regulatory, Quality, Clinical, Data Science and AI, Medical, Drug Safety, Engineering and CQV, Manufacturing Operations, and Commercial, with offices in London, Zug, and Boston.