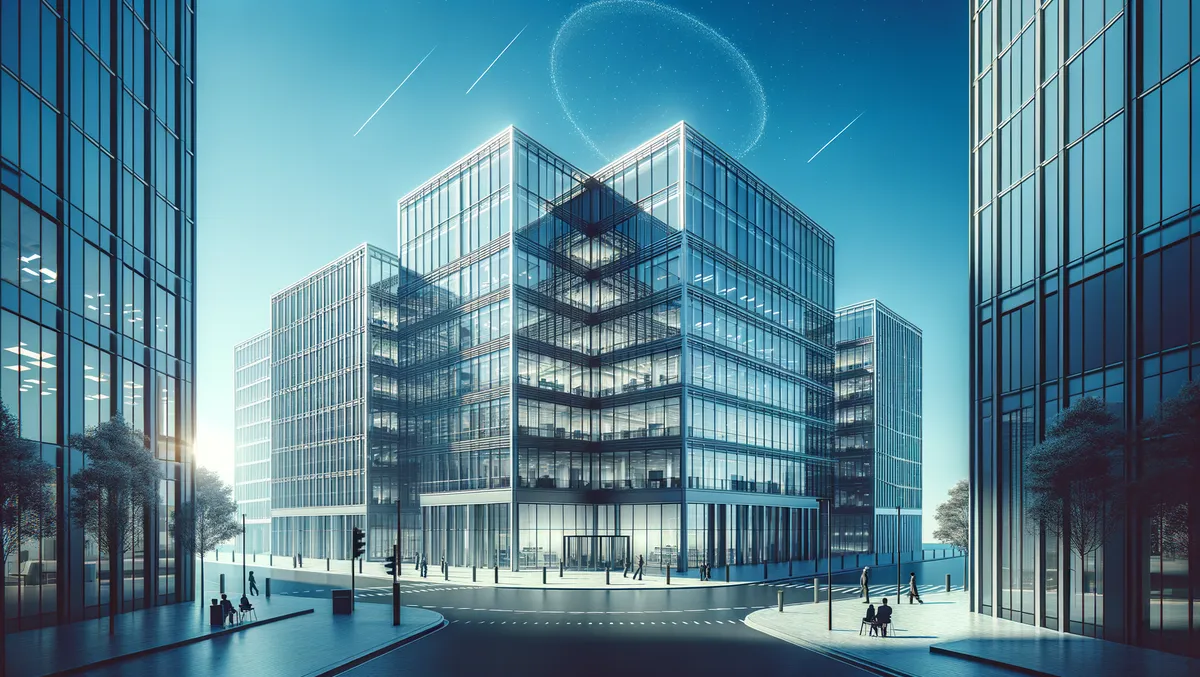 Dootrix surges in cloud services market with 74% revenue increase
Mon, 13th Nov 2023
By Tom Raynel, Managing Editor
British tech start-up Dootrix has asserted itself as a key competitor in the burgeoning cloud services market, with a host of well-known brands harnessing its specialist cloud expertise to revolutionise their operations. This strategic move has accelerated Dootrix's expansion and is likely to generate significant returns for investors.
The Microsoft Azure specialist, which collaborates with businesses and institutions such as Heathrow, Confused.com, Britain's blue light services and universities, has seen an impressive 74% increase in revenue this year, and its staff has more than doubled. This is a testament to Dootrix's commitment to delivering technology consultancy to some of the UK's largest enterprises while disrupting the market for cloud computing services in an exciting and innovative way.
To spearhead the rapidly expanding business, Dootrix has established a new board comprised of industry leaders. Managing Director Rob Borley and Technical Director Kevin Smith have ascended to the roles of CEO and CTO, respectively. They are joined by tech industry stalwart Tom Fitzgibbons, who assumes the role of COO and will oversee the business's ongoing upward trajectory. Fitzgibbons is well acquainted with rapid growth, having overseen a similar expansion during his tenure as Managing Director of digital development agency Zoocha.
Dootrix's revenue growth has consistently outstripped industry averages, demonstrating a surging demand for specialist cloud-based solutions among blue-chip companies. Its proven expertise in this area has seen Dootrix secure seven-figure contracts over international bulge-bracket consultancies. In the upcoming year, Dootrix aims to further expand its senior management team by appointing a Chief Growth Officer.
Dootrix CEO Rob Borley remarked, "We see a huge opportunity in being a Microsoft Azure specialist competing for Azure-platformed governance and development contracts against companies that are essentially generalists. The message is simple: in an increasingly digital world, if you want Azure done right, you need Dootrix." Borley emphasised the unique strengths of Dootrix: a blend of working culture, values, and technical expertise that rivals find hard to match, enabling the firm to deliver across multiple sectors.
Due to its exceptional services and Azure expertise, Dootrix was chosen by Heathrow to collaborate on establishing architectural ownership and governance across multiple internal and external software projects. Additionally, Dootrix's cutting-edge approach helped the company execute end-to-end development, delivery, and maintenance for Europe's busiest airport.
"One of our keys aims is to penetrate the retail and healthcare markets in the coming year, which should contribute to us achieving our three-year plan of becoming a £20m plus revenue business," added Borley.
Dootrix's workforce consists of around 80 highly skilled Azure-certified specialists such as experienced software engineers, data engineers, and cloud architects. Their unparalleled expertise in MS Azure has garnered Dootrix a reputation for their ability to provide consultancy, engineering, and governance within compliance and security-dominated realms. Their accomplishments have led them to be a finalist for The Tech Business of the Year Award in the Lloyds Bank British Business Excellence Awards 2023, a testament to their resilience, innovation, and entrepreneurship.