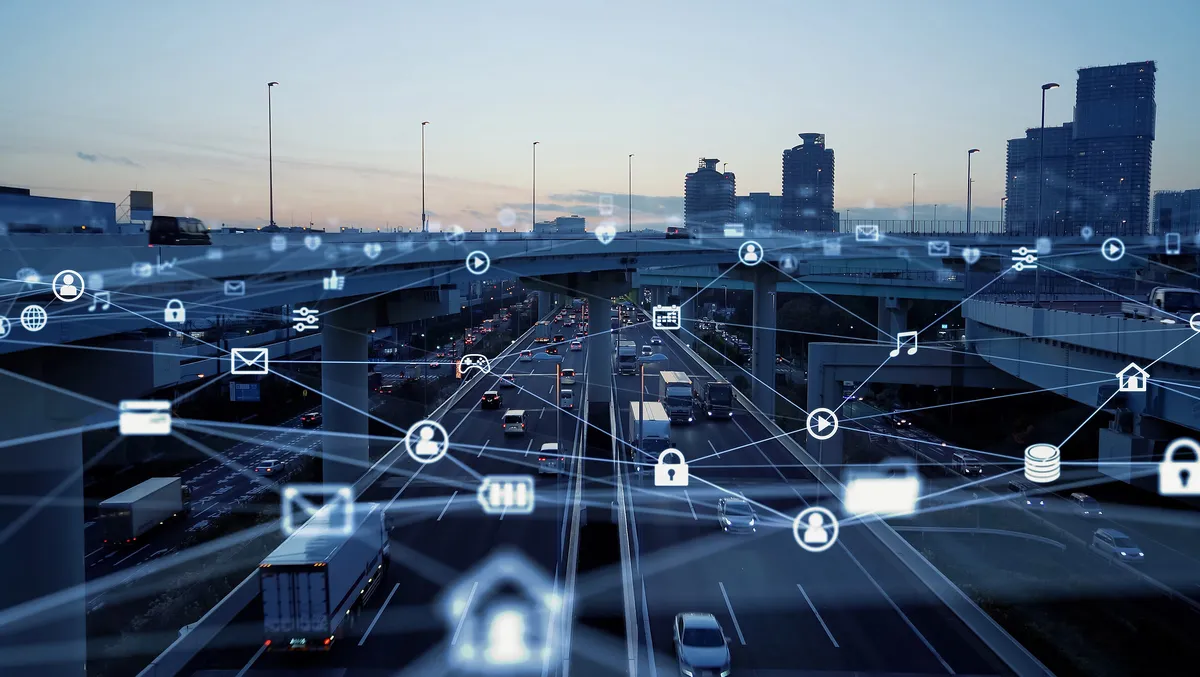 Eseye partners t42 for end-to-end IoT real-time tracking
Eseye, a provider of IoT connectivity solutions, has announced a comprehensive partnership with t42, a provider of real-time tracking, analysis, monitoring, and security IoT solutions for the global container and freight market and electric vehicles.
The partnership combines Eseye's award-winning global IoT connectivity solutions with t42's tracking and monitoring expertise to deliver end-to-end IoT asset tracking. This includes working with Zero Motorcycles, the high-end manufacturer of electric motorcycles, to connect their tracking devices anywhere in the world while providing security features and operational data.
Through its Helios GPS devices, t42 has also brought innovation to the container shipping industry. These provide shipping managers with crucial data on location, temperature, humidity, impact, and similar metrics to help streamline the supply chain and dramatically reduce operational costs.
"t42 has ambitions to build IoT devices that can harvest sustainable energy to radically increase unit longevity, with Eseye applying the new GSMA Release 17 standard to make this dream a reality," says the company.
Real-time access to this data is just as important as accuracy, leading t42 to implement Eseye's leading-edge AnyNet+ eSIM, which allows devices to switch networks seamlessly and deliver near 100% connectivity uptime to any device. This provides ultra-high operational availability over cellular networks and scales quickly to support global deployments, extending t42's capabilities and realising lasting value. It is especially valuable in North America, where Eseye allowed t42 to localise on Verizon and AT&T, substantially saving roaming charges. Because t42 deals with the most high-value cargo, they need high availability and broad-reaching coverage.
Eseye's multi-IMSI eSIM capability provides t42 access to more than 700 networks worldwide, the most comprehensive of any IoT connectivity provider. Devices instantly connect to the best and most available network with intelligent eUICC switching, maximising connectivity and providing ultimate control to shipping managers.
Eseye's seamless connectivity ensures t42 has consistent device uptime, enhancing fleet security and ensuring customers have 24/7 access to live data via Eseye's award-winning Infinity IoT Platform. By centralising visibility and control of all assets, Eseye helps to drive return on investment across the supply chain.
Since working with Eseye, t42 has reported nearly 100% connectivity across its customer device estates. Eseye's device-first approach allowed the partnership to scale rapidly from zero to over 2,500 devices within the first 12 months.
"We picked Eseye because no one else can deliver connectivity to the same standard. Our devices require fast and reliable connectivity, often in logistics facilities or ports that lack consistent network coverage. Thanks to Eseye's AnyNet Federation - the largest mobile network partner ecosystem - we can offer our customers almost 100% network availability and the AnyNet+ eSIM can switch immediately and fallback seamlessly to another network if connectivity happens to be interrupted. Since working with Eseye in 2018, we have never had any network downtime," says Maxim Perry, vice president of sales and marketing at t42.
"t42 is innovating across the supply chain, from data collection and processing to sustainability through energy harvesting for its devices. Our device-led expertise allowed us to extend t42's capabilities significantly through ultra-high availability, delivering mission-critical connectivity to devices around the world. Worldwide coverage and localisation were crucial for t42, both to comply with local legislation and to provide state-of-the-art services to its customers," says Nick Earle, chief executive officer of Eseye.
"We pride ourselves on providing the highest quality, most resilient global IoT connectivity and ensure device connectivity can be optimised whatever the future holds. By choosing Eseye, t42 has solved its worldwide connectivity challenges and can concentrate on its global expansion plans. Nobody does IoT connectivity better."