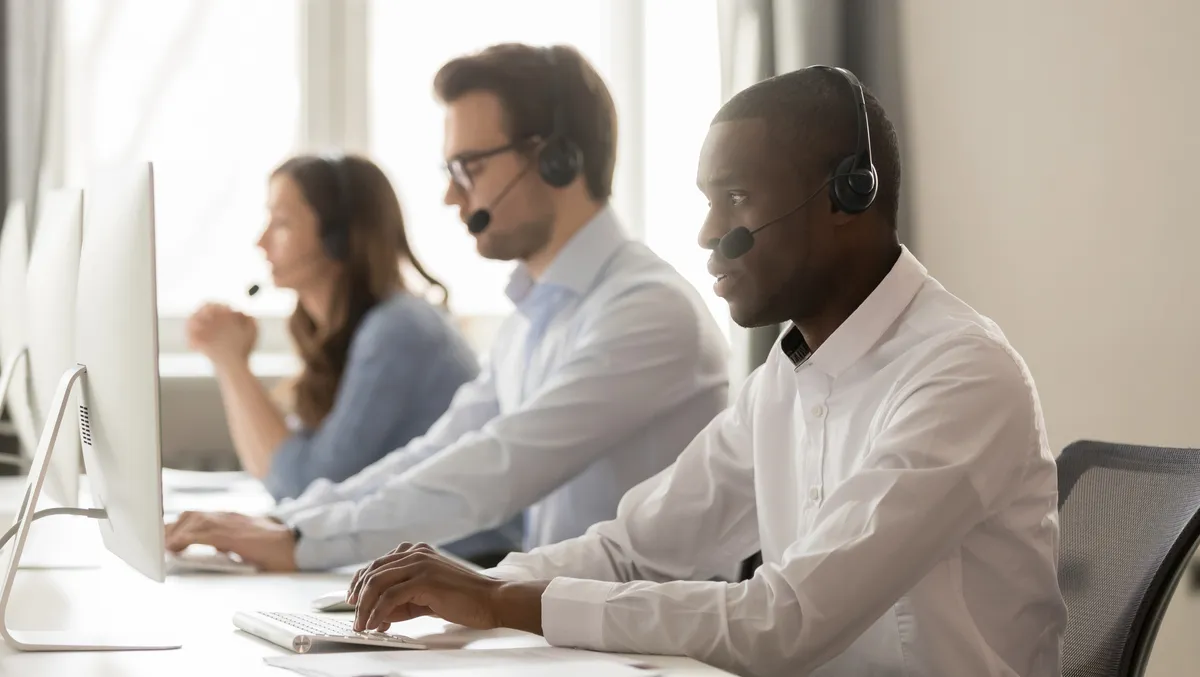 HotelPORT partners ComOps for better contact centre services
HotelPORT announced a partnership with ComOps, a provider of multi-channel contact centre solutions. The collaboration will provide hotels, restaurants, and spas with enhanced resources for guest services, restaurant reservations, and other contact centre operations.
Through this partnership, HotelPORT and ComOps will combine their expertise to offer a comprehensive suite of solutions designed to improve the guest experience and streamline operations.
With HotelPORT's advanced technology and deep understanding of the hospitality industry combined with ComOps contact centre strategy and support, HotelPORT customers will have access to a range of solutions that are both innovative and tailored to their specific needs.
"We are thrilled to be partnering with ComOps to provide our customers with cutting-edge solutions that will help them better serve their guests and streamline their operations," says Fred Bean, Founder and Chief Executive Officer of HotelPORT.
"With ComOps, we have found a partner that shares our commitment to excellence and innovation in the hospitality industry, and we are confident that this partnership will be a huge benefit to our customers."
HotelPORT is revolutionising travel distribution for hospitality companies worldwide by providing innovative solutions for hoteliers and restaurants to audit, optimise, and grow their online presence. It is a solution for hoteliers and restaurants seeking to improve their online and mobile booking process, increase revenue, cut operating costs, and increase customer goodwill, with a dedicated team of eCommerce, digital marketing, and distribution technology professionals focused on building superior standards for travel distribution and online marketing.
HoetlPORT was created to help the resource-constrained hospitality industry operate more profitably and deploy solutions faster by lowering expenses and streamlining distribution productivity.
The company has a product called PropertyVIEW.
Unique in the industry, PropertyVIEW Content Monitor by HotelPORT was built by hotels for hotels. It is powered by the latest achievements in artificial intelligence and machine learning combined with human ingenuity to deliver the most advanced, flexible and comprehensive content verification solution in the hospitality industry.
"We are excited to be working with HotelPORT to bring our solutions to the hospitality industry," says Robert Levine, Chief Executive Officer of ComOps.
"HotelPORT's expertise in the industry and commitment to innovation make them the perfect partner for us. Together, we will be able to offer hotels, restaurants, and spas a range of solutions that will help them enhance their operations and improve the guest experience."
The partnership between HotelPORT and ComOps is set to begin immediately, and customers can expect to see the benefits of the collaboration in the coming weeks and months.
ComOps provides strategic consulting and specialises in support-as-a-service for commercial operations. With decades of experience in contact centre operations, revenue management, digital innovation, customer experience, and employee sentiment evaluation, the ComOps team focuses on optimising resources and executing with standards developed in collaboration with Forbes Travel Guide.
"In addition to delivering results for brands in hospitality, casino, healthcare, and beyond, through a commitment to impact sourcing, we regularly provides opportunities for economically challenged individuals to hone their skills and grow their careers," adds Levine.