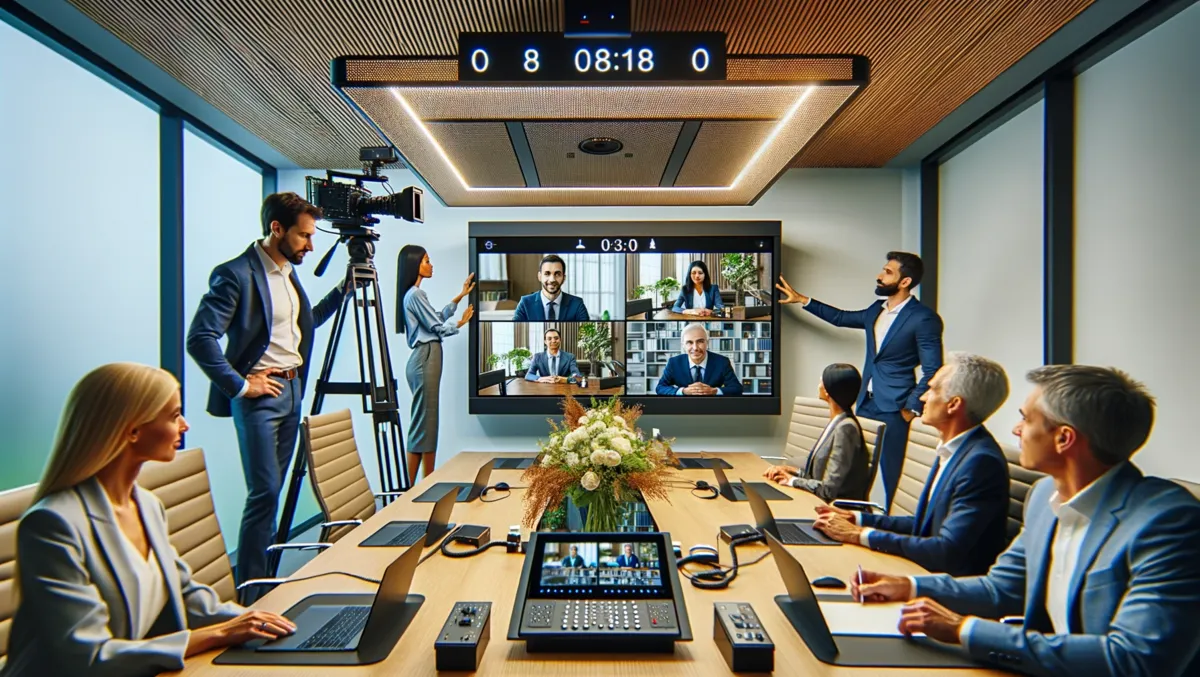 Westcoast appointed UK distributor for Boom Collaboration
Boom Collaboration, an expanding video conferencing manufacturer, has entered into a pan-European distribution agreement with Westcoast. The UK-based company is set to promote and distribute Boom Collaboration's full product range across the country and beyond, providing a significant impetus to advance Boom Collaboration's global footprint.
Founded in 2020 by Fredrik Hrnkvist and Holli Hulett, Boom Collaboration aims to diverge from standard market players by supplying high-performance, high-value advanced products. The Texas-based tech firm is currently operative in 30 countries, planning to broaden its reach to 20 more countries, having already launched in 12 new markets this year. Four global logistics centres now support its operations.
Boom Collaboration's co-founder, Hrnkvist, sees Westcoast as the ideal partner to further infiltrate the UK market and reinforce sustained sales growth. He asserts that they aspire to diversify their offerings both in terms of products and business conduct, distinguishing them from existing brands.
Westcoast will distribute a range of Boom's tools, including the Boom UNO vertical video bar, MAGNA 4K PTZ camera, GEMINI expandable audio innovation, and the GOJO multi-camera controller. The addition of Boom Collaboration's product lineup - notable for its innovative video bars, expandable wireless audio and user-friendly multi-camera controller - serves as a significant addition to Westcoast's arsenal of collaboration tools.
Sam Armstrong, UC Business Manager at Westcoast, commended Boom Collaboration for swiftly establishing an impressive reputation despite its recent establishment, and for building an exhaustive product portfolio that spans from personal workspace devices to large boardroom equipment.
The partnership between the two companies is expected to contribute substantial growth to Westcoast's UC collaboration division currently active across UK, France and Germany, offering resellers unique product alternatives.
Hulett, co-founder of Boom Collaboration, aligns with Hrnkvist's vision of building long term relationships and standing out as a conspicuous market player. Their mission, according to Hrnkvist, is to 'create better meetings. Simply.' through high-quality, durable technology that spans all user and room sizes. Their partnership with industry leader Westcoast is seen as a significant leap furthering their penetration of UK and international markets.